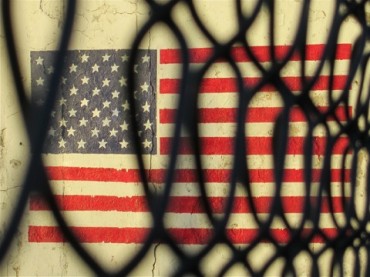 Democrats introduced a bill Thursday to reward states that allow illegal immigrants to pay in-state college tuition with more federal financial aid, The Hill reports:
Some states already allow immigrants to receive in-state tuition rates. The IN-STATE for Dreamers Act would also provide $750 million in need-based student financial aid to states that set in-state tuition rates or offer state financial aid to students in the country illegally who graduate from U.S. high schools.
This bill comes at a time when Democrats in Congress are pushing hard for comprehensive immigration reform.
Yet it also comes at a time when newspaper clips with headlines such as "Cost of College Has Risen 1,120 Percent Since 1978," "Average Student Debt Reaches All-Time High" and "Over Half of Young College Graduates Either Jobless or Underemployed" grip the nation.
It seems Democrat lawmakers' priorities are misguided, as usual. Rather than try to fix the main problem – the higher education bubble – they throw more money at it, and use taxpayer dollars to reward states that advance their liberal agenda.
Like The College Fix on Facebook / Follow us on Twitter