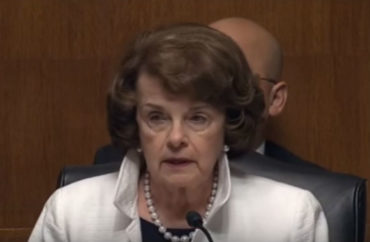 Hate-crime group: Stop creating 'First Amendment martyrs' out of bigots
An advocacy group that tracks reported hate crimes told a Senate hearing Tuesday that its job would be easier if campus activists would drop their pitchforks.
President Richard Cohen of the Southern Poverty Law Center, which has called multiple religious-liberty organizations "hate groups," denounced the students and "violence-prone outside groups of so-called antifascists" who attempt to shut down controversial speakers on campus.
Testimony in the Senate Judiciary Committee hearing on campus free speech also featured college students whose groups were allegedly muzzled by administrators because they might make other students uncomfortable or embarrass the school.
The testimony so upset one Republican freshman senator that he called for the resignation of a college president whose institution is known for hostility to conservative speakers.
Committee Chairman Chuck Grassley, Republican of Iowa, even hinted that he would welcome legislation that would open private colleges to lawsuits if they violate "free speech rights, including religious free speech rights."
'I cannot name a single time a conservative speaker has been invited'
The Southern Poverty Law Center's Cohen told lawmakers the First Amendment has been "tested" by violence-prone leftists on college campuses over the last few months, highlighting one incident in particular.
In April, protesters threatened a showdown with Auburn University if it let alt-right personality Richard Spencer speak on campus. Cohen said SPLC had advised administrators to hold a concurrent event where Spencer's opposition could air their views.
When the public university instead revoked its permission for Spencer to speak, a federal court injunction forced Auburn to allow Spencer's event to proceed.
Canceling the event was "the wrong thing to do," especially in light of Auburn's ample security resources, Cohen said.
MORE: Congress told to chop federal funding to speech-restricting colleges
"[W]e suggest that students not give racists an audience and we certainly don't want students to do anything to allow racist speakers to portray themselves as First Amendment martyrs," Cohen said.
"Auburn lost their case in court and handed Richard Spencer a victory in the process, an outcome that allows a man whose views are inimical to our founding principles to parade around as a First Amendment hero."
Cohen predicted that "violent confrontations" on campus will worsen when students return to class in the fall.
Zach Wood, who founded Uncomfortable Learning at Williams College to promote speakers with viewpoints that might not otherwise be heard, said his organization had effectively been muzzled by administrators.
After Williams canceled its event last year with former National Review "paleoconservative" columnist John Derbyshire, Wood said President Adam Falk required Uncomfortable Learning to register as an official student group and to run future speaker choices by Williams administrators.
Registration would give the student government the right to interfere with the group's choice of potential speakers, according to Wood, who identifies as a "moderate liberal."
MORE: Black Democratic student called 'Uncle Tom' for defending free speech
"In my time at Williams I cannot name a single time a conservative speaker has been invited by college administrators," he said.
"If the way you described it is accurately, Zach, then [Falk] should resign," said Republican Sen. John Neely Kennedy of Louisiana. "As far as I am concerned, Dr. Falk ought to hide his head in a bag if he took a position like that."
After asking hearing witnesses what restrictions on campus speakers they would consider reasonable, Kennedy said that "based on what I've read," President Falk "would not welcome center-right speakers," which is "the most intellectually dishonest thing I've ever heard."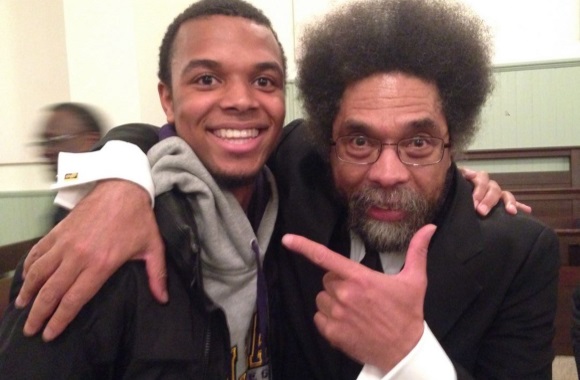 'It's the job of the government … to prevent violence'
Democratic Sen. Dianne Feinstein of California pushed back against Chairman Grassley's opening statement, which criticized University of California-Berkeley officials for unilaterally canceling a planned speech by Ann Coulter in April. (The conservative pundit eventually canceled her own talk after her sponsors said they feared campus violence against their staff.)
Feinstein said UC President Janet Napolitano is "tough, she is strong, she is fair, she is able" and has proven herself as a governor and leader of the "250,000-staff Homeland Security Department here."
The senator questioned whether law enforcement ought to protect speakers with purportedly objectionable viewpoints: "One of the problems that I have is that there is an expectation that the university handles it."
MORE: Elected to Black Student Union, then denounced as 'anti-black'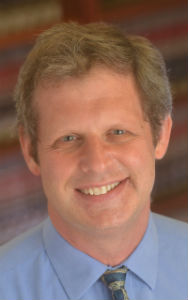 Eugene Volokh, a First Amendment expert at UCLA's law school, replied: "If we are in a position where our police departments are unable to protect free speech, … then indeed we are in a bad position."
Feinstein interjected, summarizing Volokh's argument for him: "'No matter who comes [to speak], no matter what disturbance, the university has to be prepared to handle it. It's the problem for the university.'
"That's the argument you're making," she said. "You're making the argument that a speaker that might fulminate a big problem should never be refused."
Potential riots "cannot be enough to justify suppression of those they tried to suppress," Volokh replied, sounding mildly exasperated. "It's the job of the government … to prevent violence."
"You don't think we learned a lesson at Kent State way back when?" Feinstein interjected, referring to the 1970 massacre of student Vietnam War protesters by the Ohio National Guard.
MORE: The speech Ayaan Hirsi Ali would have given at Brandeis
Former Brandeis University President Frederick Lawrence, whose institution once hosted a social-justice balloon pit and disinvited human rights activist Ayaan Hirsi Ali, told Feinstein that maybe colleges without the resources to protect their speakers should not invite speakers at all.
"No matter how radical, offensive, biased, prejudiced, fascist the program is, you should find a way to accommodate it?" asked Feinstein.
"I would be deferential" to Berkeley and UC leaders who "have to make a very tough judgement call, particularly in the cases you were describing," Lawrence said.
As an example of speech he wouldn't protect, Lawrence alluded to a presentation Milo Yiannopoulos gave at the University of Wisconsin-Milwaukee last year in which the gay anti-feminist provocateur mocked the appearance of a transgender former student.
MORE: Brandeis prez shows you how to shut up students quietly
MORE: Volokh slams 'awful' pro-censorship WaPo editorial
Like The College Fix on Facebook / Follow us on Twitter
IMAGE: LIVE ON-AIR NEWS/YouTube, Wikimedia Commons