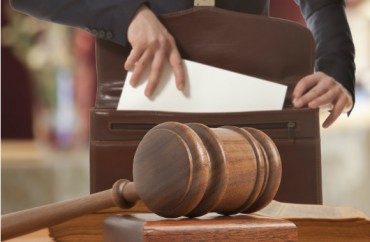 If you've ever wanted to see your name memorialized in an important legal precedent, here's your chance.
The Foundation for Individual Rights in Education said Monday it "aims to challenge" the Department of Education's use of unenforceable guidance to threaten colleges into changing their Title IX procedures around alleged sexual misconduct – and it needs a student or institutional plaintiff:
FIRE has made arrangements to secure legal counsel for a student or institution harmed by [Office for Civil Rights'] mandates and in a position to challenge the agency's violation of the Administrative Procedure Act (APA). In keeping with FIRE's charitable mission to advance the public interest, representation will be provided at no cost to the harmed party.

"In the five years since its issuance, OCR has acted as though the 2011 Dear Colleague letter is binding law—but it isn't," said FIRE Executive Director Robert Shibley. "By circumventing federal law, OCR ignored all stakeholders: victims, the accused, civil liberties advocates, administrators, colleges, law enforcement, and the general public. Real people's lives are being irreparably harmed as a result. It's time that OCR be held accountable."
The crux of the dispute is OCR's refusal to conduct a rulemaking around substantive changes it made to Title IX regulation, particularly its imposition of a "preponderance of evidence" standard.
Though many schools already used this "more likely than not" standard, which is associated with civil litigation, some were pressured into ditching more rigorous standards such as "clear and convincing," including Princeton, under threat of losing their federal funding.
Students or institutions interested in becoming plaintiffs can contact FIRE at [email protected]. It has solicited the D.C. law firm Kaiser, LeGrand & Dillon, known for its white-collar criminal defense services but which also claims to have "successfully represented students who have been accused of sexual assault on campus."
Like The College Fix on Facebook / Follow us on Twitter
IMAGE: Shutterstock