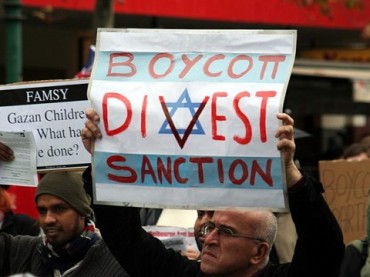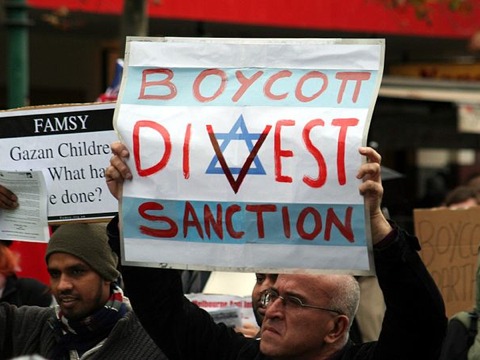 UPDATED
More support as a queer, feminist and black issue
Despite a veto from the student government president last year, as well as a firm rebuke from the administration, the boycott, divestment and sanctions movement at Loyola University-Chicago continues to chug along.
A new divestment resolution against Israel was introduced at the student government meeting on Tuesday.
Similar to the DePaul University and Northwestern University divestment campaigns chronicled by The College Fix, the Loyola movement is relying on a who's who of progressive activists to advance its agenda.
Resolution sponsors include campus activists previously spotlighted by The Fix:
A video posted last week by Loyola Divest echoes some of the same themes seen in the DePaul and Northwestern campaigns – that divestment is a queer, black, feminist or even Jewish issue.
The video only mentions Israel by name twice, a possible judgment that focusing on Israel itself rather than companies with Israeli ties is too divisive.
An Ethiopian student says the Loyola administration supports "a government" that sterilizes half of Ethiopian women "upon entrance into Israel," while another student says the school should divest from "Israeli apartheid."
A more common response is "I believe gender equality is tied with the liberation of Palestine," as one student says in the video.
Trying to rope in Jesuit values
Similar to other BDS resolutions, the Loyola version – titled "Divestment from Companies Profiting from the Illegal Occupation of the Palestinian Territory To Ensure Adherence to Loyola University Chicago's Socially Responsible Investment Policy" – calls for the university to divest from companies such as Caterpillar, Valero Energy and Raytheon.
Ryan Sorrell, a sponsor of the resolution, declined to comment.
Though the resolution references the National Jesuit Committee on Investment Responsibility, an official Jesuit organization, as one basis for divestment, that committee's own guidelines mention global warming and immigration but not Israel or Palestine.
Last year's Loyola resolution contained similar language, pointing to the board of trustees' "Socially Responsible Investing" principles, according to a press release by Students for Justice in Palestine Chicago.
The Jesuit committee's 2012 annual report further explains the purpose of the investment responsibility initiatives – mainly, to work for change within a company. For example, Jesuit representatives discussed the effect that biotechnology company Monsanto can have on small farmers' crops at a shareholder meeting.
While Loyola University-Chicago did not respond to Fix requests for comment, it has previously stated its opposition to such resolutions.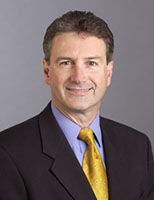 During last year's divestment push, Provost John Pelissero minced no words on his view of the students' effort.
Pelissero accused "a small group of students" of using "the student government senate to advance an anti-Israel policy position" and "creating a tense relationship between our Jewish and pro-Palestinian students," according to the National Catholic Reporter.
Loyola President Michael Garanzini also firmly denounced the resolution, telling the Reporter the university would have "completely ignored" the resolution because most of its endowment funds "are in funds of funds" whose exact investments can't be traced.
Garanzini further called the resolution "one-sided" and "focused on one party in a complex international situation," adding that Jewish members of the Loyola community felt it was "extremely unfair."
'Radicals' in student government won't quit
With student government elections coming up soon, presidential candidates remain tight-lipped  on the issue. None responded to Fix requests for comment. Hillel members at Loyola also could not be reached for comment.
Metro Chicago Hillel's executive director, Seth Winberg, along with Hillel student intern and Loyola student Nicole Constantine, released a statement on its Facebook page.
The statement said that Hillel is committed to stopping "radicals" in student government from pushing BDS, even if Loyola's president is a practical roadblock to its advancement.
"BDS campaigns are increasing and frequent; if it doesn't pass this year, it's likely to rear its head next year," according to the Hillel statement. "This is why we are committed to increasing programming that inspires students and makes them feel proud to be Jewish and committed to Israel."
The divestment resolution will most likely get a final vote at the Tuesday student government meeting. If passed, student body President Flavio Bravo can either sign or veto it.
While acknowledging the resolution is similar to the one brought up last year, and thus the executive board is familiar with it, Bravo said he hasn't decided whether he will sign it if it passes.
"I am looking forward to listening to the testimonies from both sides" at the Tuesday meeting, he told The Fix in an email.
UPDATE: This article has been amended to reflect comments by Flavio Bravo, student body president.
College Fix reporter Matt Lamb is a student at Loyola University-Chicago.
Like The College Fix on Facebook / Follow us on Twitter
IMAGE: Loyola University-Chicago