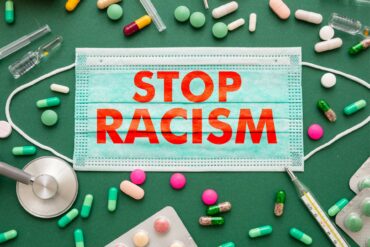 UPDATED
'Blaming disparities in medical care on implicit bias is a lazy way out,' doctor suing the medical board said
A medical nonprofit and two California doctors are suing the state medical board to block a law requiring mandatory implicit bias training in continuing medical education.
"Under the First Amendment to the United States Constitution, the government cannot compel speakers to engage in discussions on subjects they prefer to remain silent about," the suit argued.
The doctors "have the right to teach continuing medical education courses for credit free from the condition that they include the government's favored message and viewpoint in their courses," it stated.
The California law at issue, enacted in 2019, requires that "all continuing medical education courses shall contain curriculum that includes an understanding of implicit bias."
The concept "refers to stereotypical or prejudicial beliefs or attitudes that an individual may unconsciously possess toward others, which can result in discriminatory actions."
The Pacific Legal Foundation represents Drs. Azadeh Khatibi and Marilyn Singleton and the conservative medical group Do No Harm in their suit.
Dr. Singleton disputed implicit bias theory in an email to The College Fix.
"Blaming disparities in medical care on implicit bias is a lazy way out," she said. "When overt racism is eliminated, leaders seemingly are looking for a quick fix to the persistent problem of disparate access to good medical care."
Dr. Singleton, an anesthesiologist and visiting fellow at Do No Harm, told The Fix that "economic factors" and "transportation issues" are better targets for policymakers wishing to close racial healthcare gaps.
Even more, "in medicine, physicians and nurses are suffering from an epidemic of demoralization," Singleton said. "This is a time for collegiality and unity, not divisiveness."
The Fix reached out to the Medical Board of California, which declined to comment because the lawsuit is pending.
To satisfy the "implicit bias" requirement, CME courses must teach how implicit bias "affects perceptions and treatment decisions" in medicine or teach "strategies to address how unintended biases…may contribute to healthcare disparities," according to the contested law.
California law mandates CME for physicians to retain their medical license. If Khatibi and Singleton refused to include implicit bias training in their CME courses, the classes will not satisfy California CME requirements, according to the suit. Physicians would likely refuse to take them, depriving the the plaintiffs of students.
However, the effectiveness of implicit bias training "is controversial in the medical community and lacks evidence," according to the lawsuit.
Regardless of 'implicit bias' training's effectiveness, law is still probably unconstitutional, lawyer said
The Fix asked Pacific Legal Foundation attorney Caleb Trotter how the "controversial" effectiveness of the training impacted the legal claims.
"The prevalence of the assumed problem, and the effectiveness of the required trainings, will of course be relevant to determining whether the trainings further a compelling government interest," Trotter said.
Either way, requiring such training in every CME course probably still violates the First Amendment, he said.
Do No Harm, representing the interests of a California member and professor who wishes to remain anonymous, is an association "of physicians, healthcare professionals, medical students, patients, and policymakers united by a mission to protect healthcare from radical, divisive, and discriminatory ideologies."
The anonymous member believes "such trainings have not been shown to successfully reduce barriers to healthcare, and instead risk infecting healthcare decisions with divisive and discriminatory ideas," according to the lawsuit.
MORE: U. Buffalo again targets conservative student group: lawsuit
IMAGE: rawf8/Shutterstock
Like The College Fix on Facebook / Follow us on Twitter