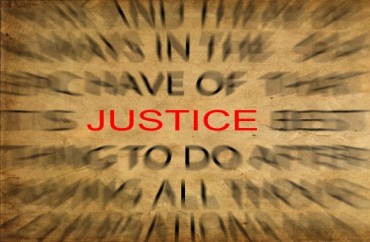 Are they arguing for the full range of protections in civil court?
As the Trump administration's Department of Education considers changing its guidance for colleges on sexual-misconduct investigations, fans of the Obama administration's accuser-friendly approach are making their case in the media.
Their case boils down to: "Innocent until proven guilty" is a dangerous impediment to justice.
Nonfiction author Jon Krakaeur, whose book Missoula indicted University of Montana investigations as victim-hostile shortly before an accused student received a $245,000 settlement from the university, and SurvJustice founder Laura Dunn argue in The New York Times that campus rape accusations should never be scrutinized:
Title IX treats campus sexual misconduct as a civil rights violation, which has led some to demand that campus rape allegations be handled by law enforcement agencies instead of schools … Many victims refuse to go to the police, however, because the criminal justice system is designed to favor defendants over their accusers. … the defendant is presumed at trial to be innocent – which encourages scrutiny of the accuser …
Krakauer & Dunn are rejecting the most basic elements of the criminal justice system. Fact. Just astounding. https://t.co/YYuvNKjG4P pic.twitter.com/8McxEumc62

— Peter Bonilla (@pebonilla) August 4, 2017
The authors also suggest that the "preponderance" standard for evidence – "more likely than not," currently enforced as the only allowed campus standard  – is appropriate in campus adjudications because it's the default standard in civil cases:
Indeed, it's the standard used in civil courts when male students expelled for sexual misconduct sue their schools under Title IX, alleging reverse gender discrimination. It would violate the principle of fairness at the heart of Title IX to allow accused men to win discrimination claims using the preponderance standard but require their accusers (who are mostly female) to prove they were victimized under a more stringent standard.
Left out here is the vast difference in protections for defendants in civil proceedings (like a gender-discrimination suit against a defendant college) versus campus proceedings.
The Campus Rape Frenzy co-author KC Johnson notes that civil suits give defendants the right to have a lawyer and impartial judge, require testimony under oath and provide subpoenas for evidence, none of which are required in campus adjudications:
So unless [Krakauer and Dunn] want those protections, [the] passage [is] wildly deceptive, in op-ed that implies due process is somehow an obstacle to truth. …

To me, the passage is less an argument than an effort to deceive, hoping that readers assume that campus tribunals use civil case rules.
Dunn's misleading portrayal of campus proceedings as commensurate with civil proceedings is all the more baffling, Johnson said, because she was a member of an American Bar Association task force on due process that recommended civil protections be incorporated into campus proceedings: "She can't plead ignorance."
It seems very, very unlikely Krakauer/Dunn are calling for campus tribunals to have same rules as civil lawsuits:https://t.co/YeYLtLBidX pic.twitter.com/zh9sDXvSR5

— KC Johnson (@kcjohnson9) August 3, 2017
MORE: Case featured by Krakauer ends with giant settlement – for accused student
Like The College Fix on Facebook / Follow us on Twitter
IMAGE: Shutterstock