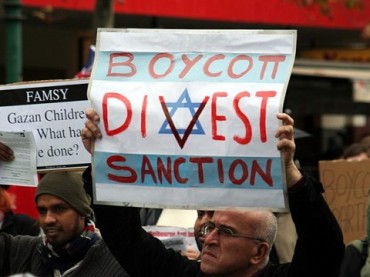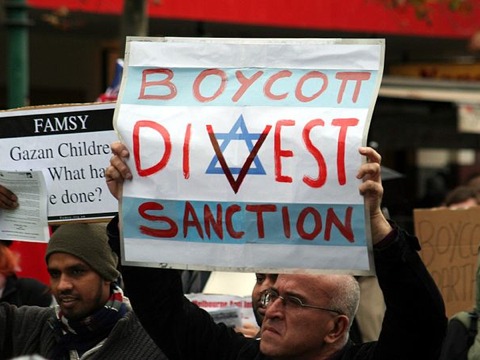 Should you suffer the economic consequences of your youthful activism?
The anonymous creators of the website Canary Mission think so.
The new site provides dossiers on "pro-Palestinian student activists," including those involved in campus BDS resolutions and Students for Justice in Palestine chapters, Forward reports:
The individual dossiers on the Canary Mission's site are lengthy and detailed, and include videos and photographs of the activists. In the case of some current students, the site lists their majors. There are links to Facebook pages, Twitter pages and LinkedIn profiles, and lengthy descriptions of pro-Palestinian student groups and movements to which these students have alleged links.

"I think it's creepy and I think it's McCarthyist," said Max Geller, an SJP member who is profiled on the site. "This is not a badge of honor. This is scary."
The goal is to make these activists unemployable by highlighting their "anti-Freedom, anti-American and anti-Semitic" activities, according to a Canary Mission video.
Middle East Forum President Daniel Pipes told Forward that the new site's focus on dossiers is "perfectly legitimate" because it's factual and shows students that "attacking Israel is serious business, not some inconsequential game."
Canary Mission responded to media coverage questioning its own secrecy by saying its founders face danger if they identify themselves:
However, from domestic American radicals, to ISIS, to Hamas to [sic] there is a true physical danger. See the comments on our Twitter feed and Youtube video and get an idea of why we are not particularly forthcoming for now.
Read the story and Canary Mission's reaction.
Like The College Fix on Facebook / Follow us on Twitter
IMAGE: Takver/Flickr