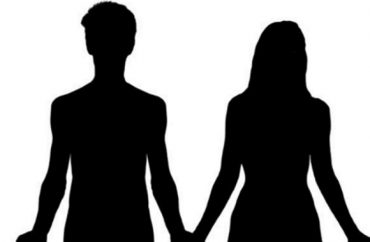 Dozens of students involved in campus groups at Washington University in St. Louis recently posed nearly nude for photos featured in the campus newspaper's annual sex issue.
The racy photos showcased a variety of different clubs on campus.
While some students are naked from behind in several photos, exposing their butts, most students strategically positioned stuffed animals, posters or other items in front of their naked bodies. Others posed in bras and underwear. Several stuck sexually charged poses, while others smiled innocently.
(Editor's note: Here is a link to a PDF of the special edition. Viewer discretion is advised).
The photos were published in Student Life, the student newspaper at the private university, as part of its annual "sex issue," published in mid-February. Some members of the newspaper staff also took a group photo, posing nearly naked behind newspaper clippings.
Ella Chochrek, editor in chief of the paper, said in a message to The College Fix that the photos were taken and published as part of the sex issue, but did not elaborate on whether the suggestive images are an annual tradition, as well as the photo spread's goal.
A couple student groups declined to comment to The College Fix about why they are willing to participate in the photo shoot. Others did not respond to requests seeking comment.
"Why do we keep publishing the Sex Issue every year? Well, the simplest reason is that it is our most read issue. And after sustaining jokes about how 'no one reads Student Life' the rest of the year, it's nice to put together something that people will actually see," the editors joked in an editorial published in the paper.
They went on to explain the sex habits survey of students, published in the special edition, is really what's key.
"The survey also reveals some useful sexual advice, ranging from very specific moves during oral sex to just generally going to Wild Country. Overwhelmingly though, respondents wanted you to know that the best thing you can do during sex is communicate how you're feeling and what you want," the op-ed continued. "… On a more serious note, the sex survey lets us look at some statistics and trends that are actually very important to the Wash. U. student body."
The cover of the special issue shows "A guy's guide to oral sex," which gives at least four highly detailed steps on how men can perform the act. There are also multiple pictures of near-naked women licking cupcake frosting off of their fingers.
An article on the first page is titled "'The Vagina Monologues' celebrates intersectional feminism in Holmes Lounge performances." The picture shows eight women (clothed) singing together during the performance. The article writes that the band sings together to promote "body image, reproduction, sexuality, sexual violence, transgender experiences and more."
It also shows photos of Washington University's student groups Encouncil, Debate Team and Outing Club partially or fully naked with strategically placed objects blocking their private parts.
The second page, titled "Copulation," offers articles and pictures as well, the first of which claims Katy Perry's song "Teenage Dream" is the "love song of our generation." The issue also lists songs students should not listen to while having sex. A few mentioned are "Swalla" by Jason Derulo, "Grind with me" by Pretty Ricky, and "Bedrock" by Young Money.
The second page also shows more of Washington University's student groups posing nearly naked for the camera, notably KWUR news station, KARL (improv group), and LYNF, which looks to be some sort of dancing team.
KWUR news station specifically declined to comment when asked by The College Fix, and other groups LNYF, Encouncil, and Debate Team did not respond to questioning.
The third page of the issue delves into the results of the sex poll. It details the percentage of students who have had sex by class and major, students who masturbate by gender, students who watch pornorgraphy by gender, students who use sex toys by gender (also lists most popular toys), students who use contraceptives and which types, the average penis length by major, and more.
The special issue continues with pages titled "Fornication," "Semen," and "Spanks," all containing more racy pictures and articles and pop culture about sex. The final page is a full-page ad for a local pharmacy that sells condoms and Plan B.
MORE: Student newspaper publishes hardcore porn
Like The College Fix on Facebook / Follow us on Twitter