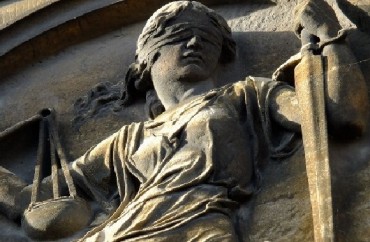 Top lawmaker: 'False allegations won't have a place to survive'
Students in University System of Georgia institutions are getting more due-process protections in campus sexual-assault proceedings, following recent legislative attempts to protect the wrongly accused.
The Georgia Board of Regents voted earlier this month to streamline reporting and investigation of sexual-misconduct claims across the public university system.
In cases that could result in suspension or expulsion, colleges will have to notify the university system itself. Accused students will get written notice of the complaint and allegations and the right to remain silent "without an adverse inference resulting," among other safeguards.
The changes have pleased state Rep. Earl Ehrhart, who holds the purse strings for public colleges in the state as chairman of the higher education appropriations subcommittee.
Supporters of the current victim-centered Title IX system who are criticizing the Georgia changes "live in an alternative reality" if they believe Ehrhart and his allies are defending rapists, he told The College Fix in a phone interview.
He is convinced that some activists oppose to the new rules because they "want guilty until proven innocent."
Panels must 'err on the side of asking all submitted questions'
Ehrhart has been crusading for due process for Georgia students since early 2016, when he financially threatened Georgia Tech for suspending a fraternity based on a refuted allegation of a racial slur.
He is personally suing the Department of Education for endangering his son at Georgia Tech with purportedly unlawful anti-male rules on sexual misconduct.
Ehrhart introduced failed legislation that would have required Georgia colleges to report sexual-assault allegations to police, and met with Education Secretary Betsy DeVos* this spring to discuss his concerns.
The regents last year tweaked the rules for sexual-assault and other proceedings in response to Ehrhart's pressure.
Under the regents' new changes, the university system will provide its own investigators to colleges as needed and Title IX investigators will report directly to college presidents and the system's top lawyer. All student conduct allegations, rape included, will be handled under the same procedures.
Accused students will have three business days to respond to allegations in writing and lay out their defense, while accusing students will have the same time period "to respond to or to supplement the notice."
Though students will still not be able to directly cross-examine each other, the rules instruct hearing officers or panels to ask each party's questions to the other and witnesses.
They shall "limit questions only if they are unrelated to determining the veracity of the charge" and "err on the side of asking all submitted questions," with written explanations for why they did not ask "any particular questions."
While there will be "more positive reforms" this year in the Legislature, Ehrhart told The Fix, "most things have been taken care of" in the regents' changes.
Because "due process is the standard now," Ehrhart is convinced that "false allegations won't have a place to survive."
The Foundation for Individual Rights in Education, which is also suing the Department of Education on similar grounds as Ehrhart, supports the rule changes.
Procedural safeguards such as the right to present evidence to a hearing panel and "meaningful cross-examination" put students in Georgia "in a much better place than many of their peers," Susan Kruth, legal and public advocacy senior program officer, told The Fix.
However, she agrees with Ehrhart that further changes are needed. Kruth said the state should "allow the active assistance of counsel—that is, to allow both parties' attorneys to actively participate in the proceedings."
While Title IX activists who favor the approach taken by the Obama administration – and continued to some extent in the Trump administration – do not appear to have commented on specific provisions in the rule changes, one group is faulting the regents for omissions.
The founder of Atlanta Women for Equality, a Georgia legal nonprofit for low-income women, told WABE the new rules were "illegal."
Lisa Anderson said they don't mention the legal rights of students and employees under federal law and some language sounds more like "recommendations" for investigators and officers, rather than legal language. Her group is willing to sue if changes aren't made, Anderson said.
'Jaywalked and was executed in the public square'
Attorney Andrew Miltenberg, who has represented dozens of accused students and is currently representing Ehrhart in federal court, told The Fix he'd like to see the Georgia rules adopted throughout the country.
They "allow for consistency and transparency" and provide "greater confidence in the results," as opposed to the "complete lack of uniformity between universities and often a lack of uniformity within universities" on sexual-misconduct cases generally, he said in a phone interview.
Pointing out the disparity in results from school to school, Miltenberg said it's as if someone "jaywalked and was executed in the public square" in one state and "burned down a hospital and got a desk appearance" – an order to appear in court – in another.
As for other changes that Georgia colleges should make, he said the appeals process should be "truly independent of the hearing process, not just a rubber stamp of what the university findings were."
Miltenberg was quick to shoot down the notion that the changes undercut the rights of rape victims, blaming "a panic-stricken group of activists" for spreading the narrative that rape prevention is "a zero-sum game":
Either you're so hard on sexual assault that you dispense with equity, fairness and due process, or you're not treating sexual misconduct strongly enough. I don't think that's a fair construct.
FoxNews: Attorney Andrew Miltenberg: "The Obama admin. has laid a very heavy hand on the disciplinary process in c… pic.twitter.com/SB1s9gzgC8

— Ali Ebrahimzadeh Esq (@AliEesq) April 23, 2016
Attorney Cynthia Garrett, who serves with Miltenberg on the board of the due process group Families Advocating for Campus Equality, said the policy change "fixes a lot of the problems."
But she gave The Fix several recommendations for what more to change in a phone interview.
Accused students need their own confidential advisers "who won't run back to the school and say 'they said this or that.'" Garrett also took issue with the new rules' definition of sexual misconduct, specifically the inclusion of "intentional observation."
"What does that mean?" she asked, suggesting a hypothetical situation where someone might intentionally observe someone else without it qualifying as sexual misconduct. "Seems kind of silly."
Garrett argues that verdicts in sexual misconduct cases also create a false binary: that the accused is guilty or that the accuser is lying.
"Many of these schools don't have a middle ground where you have no finding," she said: "If there's a tie it should go to the accused student."
Like The College Fix on Facebook / Follow us on Twitter
IMAGE: Justice Remains/Flickr