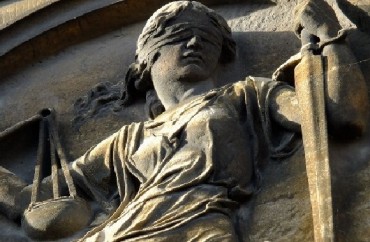 Sponsor previously said his reforms would nullify 'false allegations'
Legislation that dies at the end of one session often comes back to life in the next.
That's what happened with a Georgia bill whose sponsor says the Trump administration's Department of Education has largely rendered it moot.
The Associated Press reports that the Georgia Senate voted "without debate" to reconsider House Bill 51, which would require colleges to report sexual-assault allegations to police.
It has been moved to the Higher Education Committee from the Judiciary Committee, where it died last session amid a heavy committee load. It's not clear whether the bill now under Senate consideration is the same amended version that passed the House last year without one of its original provisions, which blocked colleges from investigating sexual assault if alleged victims didn't participate.
Republican sponsor Rep. Earl Ehrhart, who controls the purse strings for Georgia colleges via his subcommittee chairmanship, has already accomplished much of what he set out to do regarding due process for students.
Initially spurred to action by Georgia Tech's suspension of a fraternity based on a refuted claim of a racial slur, Ehrhart then essentially bullied the University System of Georgia into revising procedures to be more fair to students accused of sexual assault in 2016.
The Board of Regents further strengthened the rules the following year. He told The College Fix then that he was convinced "false allegations won't have a place to survive" now.
Ehrhart also met with Education Secretary Betsy DeVos* to push his favored approach a few months before she rescinded Obama administration Title IX guidance that Ehrhart had personally sued to overturn.
He told the AP that he didn't see a "pressing need" for HB 51 to be approved, and that "as of this moment I'm not going to ask the [higher education] committee for a hearing."
MORE: Due process advocates cheer Georgia protections for accused students
IMAGE: JusticeRemains/Flickr
Like The College Fix on Facebook / Follow us on Twitter