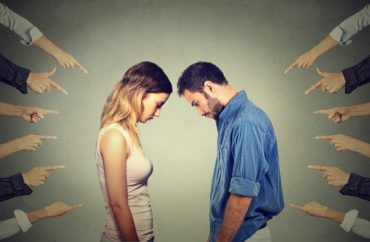 Presentation explores how 'race and racism manifest in the classroom'
Duke University is hosting a workshop today titled "Confronting White Fragility" that explores the topics of "whiteness and racism" with the goal of addressing the alleged problems that white people have with discussing racism.
The talk, hosted by Duke Divinity School's Office of Academic Support and the Office of Student Life, is meant to serve as "an introduction to the work of Robin DiAngelo, Ph.D., a lecturer and former professor the University of Washington," according to the listing.
DiAngelo coined the term white fragility, which, according to her, "refers to the defensive moves that white people make when challenged racially." On her website, DiAngelo self-identifies as "a consultant and trainer for over 20 years on issues of racial and social justice."
The workshop, led by Duke Divinity graduate student Matthew Jantzen, aims to "explore questions of why it is often so hard for white people to have honest conversations about race and racism in the United States today and how can this difficulty in engaging with race and racism manifest in the classroom in harmful ways—often in combination with intersecting issues related to gender and sexuality."
Jantzen did not respond to queries from The College Fix about whether the event was expected to draw mostly white or non-white participants or what he thought participants would take away from the workshop.
This is not the first workshop Jantzen has hosted this year that has focused on DiAngelo's work. An event held at the end of January, titled "White Fragility in the Classroom," appears to have covered largely the same subject matter. That workshop, however, was specifically geared toward Duke Divinity preceptors.
"White preceptors are especially encouraged to attend the event," the listing said.
According to her biography, DiAngelo, who is white, is a "dynamic and provocative speaker addressing the highly charged topic of what it means to be white in a society that proclaims race meaningless, yet is deeply divided by race"
In a 2011 paper titled "White Fragility," DiAngelo laid out her definition for white fragility and concluded by saying, "White racism is ultimately a white problem and the burden for interrupting it belongs to white people."
"Starting with the individual and moving outward to the ultimate framework for racism – Whiteness – allows for the pacing that is necessary for many white people for approaching the challenging study of race," she wrote."
DiAngelo previously hosted a lecture on "White Fragility" at the University of Washington Graduate School in the Fall of 2016. The event listing for this lecture, which filled to capacity, said that "white fragility" triggers "a range of defensive moves including: argumentation, invalidation, silence, withdrawal and claims of being 'attacked' and 'unsafe.'"
At the University of Texas last semester, DiAngelo bemoaned the number of white people who become teachers, and claimed that "males" and "able-bodied" people also suffer from fragility.
DiAngelo did not respond to requests for comment from The College Fix. Her book, titled White Fragility: Why It's So Hard for White People to Talk About Racism, is set to be released June 26, 2018.
MORE: University guide takes on 'white fragility, white spaces, seeing white
MORE: University hides author of 'White Privilege Resource Guide' after College Fix query
IMAGE: YouTube
Like The College Fix on Facebook / Follow us on Twitter