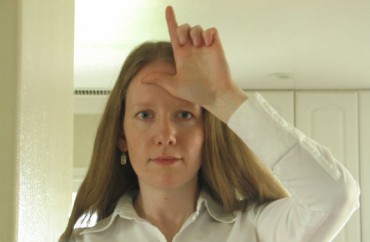 The students who camped out in front of Duke University President Richard Brodhead's office – over a racially charged parking dispute – finally left the building after a week.
The protesters, who gathered under the hashtag #DismissDukePlantation, claimed Friday the administration threatened to revoke an "amnesty" they had been granted:
The students decided to leave the building, because of the administration's continued obstinance in the face of the students' and workers' efforts to negotiate the proposed demands. The administration not only refused to come to the table and discuss demands, but also threatened to revoke the amnesty they had previously promised and, in fact, reported the students to the Office of Student Conduct. This is not a movement that sacrifices the security and well-being of our fellow community members in order to make a point.
It's hard to see this as a win for the protesters, who conveniently ended their seven-day squat right before the weekend and its associated parties, as noted by commenters on an Inside Higher Ed post on the squat's end.
They apparently had the same response to belated administration threats as did a hodgepodge of progressive activists at Ohio State University, who ended their occupation after a swift and direct threat of arrest.
RELATED: Duke squatters occupy building over a parking dispute, make it a civil rights crusade
The squatters claim they will "continue their work with the community" that remains squatting on the grounds outside the Allen Building. They will also negotiate with the administration, which had refused to talk while they remained holed up inside.
Though the administration last week had pledged to "review the grievance and complaint procedures for Duke staff" among other processes, in response to complaints about racist and demeaning treatment of parking staff, it gave no specifics in its statement after the squat ended:
The university renews its commitments toward advancing the causes of fairness and inclusion across this community, including for workers.
The squatters were in court today for a parking employee's lawsuit against top Duke official Tallman Trask, whom she accused of hitting her with his car and calling her a racial slur two years ago. The Chronicle's two-part report on that incident was the apparent trigger for the squat.
Read the squatters' statement and the university's statement.
RELATED: Duke activists attempt high-tech lynching against top officials for one disputed slur
RELATED: Food-snob squatters quickly fold when Ohio State threatens arrest for 'illegal' occupation
Like The College Fix on Facebook / Follow us on Twitter
IMAGE: Lenore Edman/Wikimedia Commons