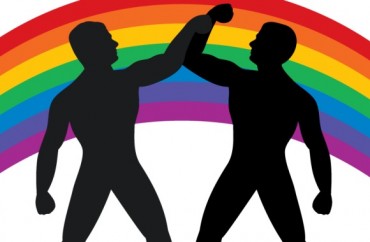 Duke University will play host this year to a new pilot program to train student athletes how to advocate for gay rights, an effort organizers say they hope to eventually take nationally.
The Duke University Center for Sexual and Gender Diversity teamed up with a group called "Athlete Ally" to create the "Sports & Social Justice Leadership Initiative."
The new program aims to harness student-athletes' influence with their peers to "advocate for social justice and inclusion with respect to sexual orientation, gender identity and gender expression," said Bernadette Brown, director of Duke's gender center, in a news release.
Duke University officials did not respond to repeated requests for comment from The College Fix.
The program is billed as the first of its kind in the nation, The Duke Chronicle campus newspaper reports, adding "depending on its success here, Athlete Ally plans to introduce this program to universities across the country."
Duke University senior rower Lauren Miranda, who started the Duke chapter of Athlete Ally, told the Chronicle that athletes have a "moral responsibility" to advocate for gay rights.
"This is a huge thing for visibility. Not only are we doing the educating, but now we're sending the message that it's part of our [athletes'] moral responsibility to advocate for sports as the culture that we want it to be," Miranda told the paper.
RELATED: Duke's 'You Don't Say' campaign ventures into the absurd
The pilot program would begin with 20 student-athlete volunteers from Duke. Topics during their quarterly training sessions would focus on the history of sports activism, current gay-rights activism in sports, and research on sports and sexual orientation, gender identity and gender expression.
The goal is for this training to culminate in a conference where the trainees become the trainers, teaching others in the world of athletics to accept and advocate for LGBTQ athletes.
"Duke's longstanding commitment to social justice, combined with its world-class athletic program, makes the university and its community perfect partners in our important work," said Hudson Taylor, executive director of Athlete Ally, in a news release.
Larry Moneta, Duke's vice president for student affairs, said Duke is a great fit for the program.
"I believe that Duke is a leader in its support for sexual and gender diversity as well as a leader with college sports," Moneta told the Chronicle.
Athlete Ally is a nonprofit that specializes in the promotion of gender inclusiveness in college and professional sports. They provide "educational programming and tools and resources to foster inclusive sports communities," according to their website.
Like The College Fix on Facebook / Follow us on Twitter
IMAGE: Shutterstock