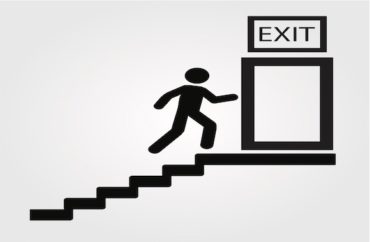 Says rap incident has nothing to do with timing
The Duke University vice president for student affairs who made headlines earlier this year for speaking out about a rap song is retiring.
Larry Moneta, whose objection to a profanity-filled rap song being played in a campus cafe resulted in the firing of two baristas and the closing of the coffee shop, will retire at the end of the 2018-19 school year.
Moneta said the rap song incident did not affect the timing of the retirement, The News & Observer reported.
In May, Moneta was in Joe Van Gogh, a university-contracted coffee shop on Duke's campus, when he heard the song "Get Paid" by Young Dolph playing. Moneta objected to the language used in the song, which included the n-word and other profanity, and told the barista he thought the song was inappropriate.
The barista apologized and shut the song off immediately, Indie Week reported at the time.
Moneta left the store and called Duke's director of dining services to report the incident. After a meeting with human resources, the two baristas who were on shift were let go by the coffee shop. The coffee shop's location on campus was later closed, according to The News & Observer.
After the firings were announced, students protested outside Moneta's office, Inside Higher Ed reported. They demanded an apology and played "Get Paid" loudly. The demonstrators were upset because the baristas, one of whom is black, were fired.
Moneta posted an apology for the firings on his Facebook page, saying he "never intended" for the employees to be fired and that he hoped they would be reinstated.
This incident came after Moneta was embroiled in another controversy concerning a tweet he sent in April defending free speech after images were posted in a Facebook meme group that contained racial slurs.
A letter to the editor of The Duke Chronicle defended Moneta, saying "Larry has gone above and beyond the call of duty for innumerable causes, immigrant rights among them, for the fifteen years I've known him" and "his actions were one of many in a chain that led to two firings, and the information so far, though salaciously reported, is far from complete."
MORE: Duke protesters escape punishment
MORE: Duke offers controversial scholarship
IMAGE: graphic stocker / Shutterstock
Like The College Fix on Facebook / Follow us on Twitter