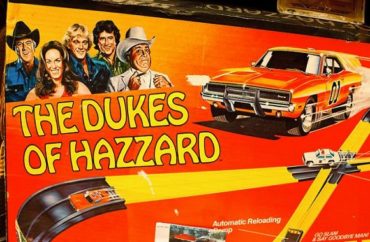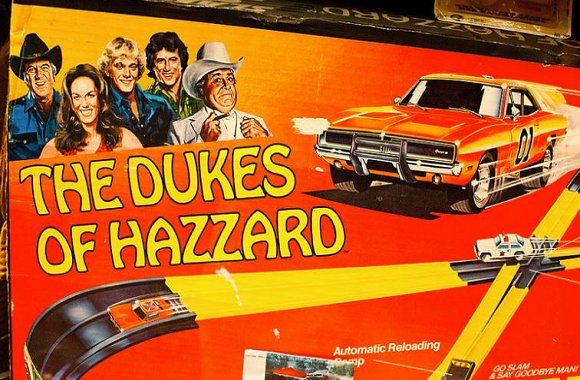 The appearance of a replica "General Lee" — the 1969 Dodge Charger used in the TV show "The Dukes of Hazzard" — at a festival near the University of Toronto's Scarborough Campus caused quite a stir among some in attendance.
The issue, as you might expect: "The General" was adorned with two Confederate flag decals and a license plate.
The Varsity reports that upon seeing the car at the Highland Creek Heritage Festival, resident Ybia Anderson "approached festival staff to ask that the car be removed," and then proceeded to livestream her dispute with a friend of the car's owner.
"There wasn't any kind of complaint process, or any anti-harassment officers present, or decompression spaces," said U of T Scarborough Campus Students' Union (SCSU) President Sitharsana Srithas. "There [aren't] any measures put in place to address an issue like this… It just added to the stereotype that this was just an angry Black woman, which is not the case."
Festival organizers ended up posting an apology on their Facebook page in response to Anderson's livestream.
"We regret that any person was made to feel unwelcome at our event," wrote Paul Maguire, Chair of the HCHF organizing committee. "Having identified the problem, we resolve to strive for greater sensitivity and preparation in the future."

In response to the apology, the SCSU wrote an open letter addressed to both the HCHF and UTSC, a community partner to the event. One of the letter's demands is for the UTSC to "take proactive measures to ensure that inclusivity is prioritized among their future community partners."

"As a community, we have to hold ourselves accountable and we have to set the standards of what's acceptable and what's not. And unless we make that very clear, I feel like it will continue to happen and it will eventually be normalized," Srithas told The Varsity.

"As one of many sponsors of this year's festival we were deeply embarrassed and chagrined by the appearance of such a hateful symbol," Don Campbell, a Media Relations Officer at UTSC, told The Varsity.
UTSC Principal Bruce Kidd added that "as a university, we will continue to do everything we can to ensure that all persons are welcomed and can participate in our community without distinction, and afforded the dignity of an environment free of hateful images."
MORE: Demonstrators create 'educational disruption' to get Confederate flag banned at school
MORE: Teacher displays Confederate flag during Civil War lesson, is then forced to retire
Like The College Fix on Facebook / Follow us on Twitter
IMAGE: Thomas Hawk/Flickr