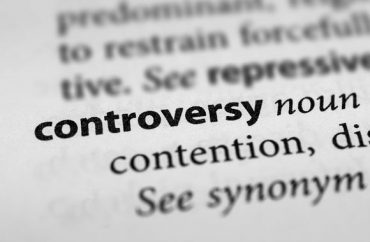 A Duquesne University professor has been put on paid leave after using the N-word several times during a virtual Educational Psychology lecture.
The New York Post reports that last Wednesday, Gary Shank told his Zoom-based class "I'm giving you permission to use the word, OK? Because we're using the word in a pedagogical sense. What's the one word about race that we're not allowed to use?"
Shank followed up with "It's even hard to say, OK? I'll tell you the word. And again, I'm not using in any way other than to demonstrate a point. Fair enough? Could we do that nowadays?"
The education professor used the slur three times in approximately 50 seconds.
— Marc Jr™ (@_marcjr) September 11, 2020
According to The Duquesne Duke, Shank "apologized repeatedly" for his words in the next lecture. He also sent an email apology, stating "this morning I used a term that I now realize was deeply troubling to the class. It was not my intent to do so, but I must take responsibility for the impact of my words and teaching."
The university has since scrubbed Shank's faculty page and said it has started an investigation into his conduct.
"It was one of the most uncomfortable classes I've ever participated in," sophomore secondary education history major Katie Rhodes said. "Racial insensitivity is never ok and for a professor to hide behind a racial slur by saying it was for educational purposes is extremely disappointing and made me appalled."

Rhodes said that the incident made her "extremely uncomfortable," and made her trust Shank less.

"The fact that he thought that it was ok to say that in class makes me afraid that things like that still happen," Rhodes said. "As a future educator, I'm extremely upset. No student should have to feel scared to go to class and fear that they will hear a racial slur." …

Darian Reynolds, president of Duquesne's BSU, said that there is no justification to use the slur.

"I don't see how anyone can justify the use of that word in that context," Reynolds said. "Whatever his intent was, it's one of those things that shouldn't be said."

He noted that in the video, it was apparent what Shank was hinting at. The students in the class were quiet and did not say the word themselves. Still, Shank took it upon himself to say it, Reynolds said.
Sophomore Kaytlin Black looked at it from the other angle, saying she wished folks could just acknowledge that Shank is human.
"He wasn't saying the things he did to hurt anyone or target anyone," Black said. "He took a point he was trying to make just way too far. My heart seriously goes out to him right now."
But School of Education Dean Gretchen Generett said in a statement that "there is never a time, pedagogically or otherwise, for a professor to create a hostile learning environment."
Generett added: "Using the 'N word' or seemingly encouraging students to use that word is not in keeping with the mission of the University, the School of Education, or the Pennsylvania Department of Education."
Read the Post and Duke articles.
MORE: Activists demand college end academic freedom b/c prof quoted n-word
MORE: Feds warn UCLA about disciplining prof who read N-word from MLK letter
IMAGE: Erce / Shutterstock.com
Like The College Fix on Facebook / Follow us on Twitter