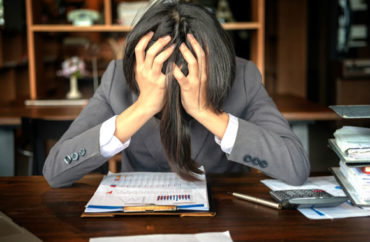 'Methodologically sound'
Harvard University has the support of the higher education establishment, and Students for Fair Admissions has the support of statistics that the establishment would prefer to ignore.
That's the narrative told in friend-of-the-court briefs that side with SFFA in its lawsuit against Harvard's race-conscious admissions policy, which claims that Harvard discriminates against Asian-American applicants.
Both parties are seeking summary judgment from the U.S. District Court in Boston ahead of trial this fall. Most of the briefs recently filed by outside parties are siding with Harvard, portraying race as essential to "holistic" admissions policies designed to produce a diverse student body.
They were challenged by a group of "leading economists and econometrics scholars," who told the court that the statistical model used by the Asian-American plaintiffs' expert witness is "methodologically sound."
One of them is Prof. Glenn Loury of Brown University, who hosts a YouTube interview show that often deals with racial controversies in higher education.
The economists told the court they have "extensively studied and written about discrete choice modeling and econometrics tools of the kind used by the experts in this case and are professionally interested in the proper use of such tools."
MORE: Harvard officials received training on 'use of race in admissions'
'Highly suspect patterns in the observed data'
The critical issue in the eyes of the economists is the inclusion or exclusion of Harvard's "personal ratings" for applicants in the statistical model used to judge potential discrimination.
This has "the largest effect of any modeling decision on the estimated degree of discrimination against Asian-American applicants," according to the economists: Loury, Michael Keane of the University of New South Wales, Hanming Fang of the University of Pennsylvania, Yingyao Hu of Johns Hopkins University, and Matthew Shum of the California Institute of Technology.
The expert retained by the Asian-American plaintiffs, Duke University economist Peter Arcidiacono, leaves the personal ratings out of his "logistic regression model" because he argues they are "tainted with racial bias" against Asian Americans.
"If these scores are biased, then a model that controls for such scores would mask the true effect of race on admission decisions," the economists say.
Even Harvard's expert witness, University of California-Berkeley economist David Card, has conceded that it's "well-accepted practice" to exclude such variables, though Card included the personal rating in "all of [his] sensitivity analyses."
Harvard claims that the lower personal ratings given to "competitive" Asian-American applicants are not biased against them as a group, "speculating that unknown, unobservable data could perhaps explain the remarkable racial disparity in the scores," the economists say.
Having reviewed both Arcidiacono's and Card's work, the five economists sided with the former's conclusion that the personal ratings are biased:
Asian-American applicants in the top academic decile are less likely to receive a high personal-rating score than white applicants in the top 50%. This remarkable racial disparity does not appear in the personal ratings given by alumni who actually interview applicants.
Arcidiacono "reasonably concludes" that non-racial factors can't explain the lower personal-rating scores, they said: Asian-Americans would have a 20 percent better chance of scoring the highest or second-highest personal rating if they were treated the same as whites.
MORE: Bombshell docs reveal Harvard discrimination tactics
The economists point to "highly suspect patterns in the observed data" as evidence of bias in the personal-rating scores.
"Asian-American applicants clearly outperform other applicants in the academic measures," and they score similarly to whites on non-academic measures while "generally" performing better than African Americans and Hispanics. They are lower in only two ways: personal rating and athletics.
The low personal ratings stand in contrast to the tendency of applicants with strong academic ratings to also have higher non-academic ratings "across all dimensions, regardless of race," according to the economists:
Inexplicably, the most academically competitive Asian Americans do much worse in Harvard's personal-rating score than do academically similar applicants of other races. … In other words, personal-rating scores make the top-performing Asian-American applicants less competitive while making other top-performing applicants more competitive.
Because only applicants with at least the second-highest rating on both the personal and academic scores get admitted, this curtails Asian-American admissions.
The economists also note the curiosity of the racial distribution of the personal scores. Quoting Arcidiacono, they say: "In every academic decile, African Americans have the highest share" of applicants scoring at that second-highest or highest score, "followed by Hispanics, then whites, then Asian Americans." This suggests Harvard "puts significant weight on race in assigning personal ratings."
Economists back statistical model that finds Harvard discriminates against Asians by The College Fix on Scribd
Asian-American enrollment 'exactly replicates the historical pattern' of Jews
The National Association of Scholars told the Boston court that Harvard's race-conscious admissions can't meet the "narrow tailoring test" required by 2003's Grutter decision on affirmative action in law-school admissions.
In its friend-of-the-court brief, the conservative academic group explained that this test came from a previous Supreme Court case, known as Richmond. It evaluated whether a city could limit construction contracts to companies that have a certain proportion of minority workers when the city itself had no history of discrimination in contract awards.
Whether in construction contracts or college admissions, "the means chosen" must fit the "compelling goal" of diversity "so closely that there is little or no possibility that the motive for the classification was illegitimate racial prejudice or stereotype," the brief says, quoting the Richmond ruling:
[T]he material issue … is not whether the record establishes conclusively that Harvard's admission policies are motivated by prejudice or stereotyping [of Asian-American applicants as "uninteresting, uncreative and one-dimensional"], but whether it establishes that there is little or no possibility that they are.
NAS believes that the statistical, anecdotal and historical evidence publicly available "leaves no genuine dispute that the plaintiff [SFFA] has more than met this standard."
Both Duke economist Arcidiacono and Harvard's Office of Institutional Research found that Asians had a strikingly lower admission rate than whites, blacks and Hispanics going back to at least 2007, despite the fact that Asians outscored every other group on the SAT.
Arcidiacono further found the Asian-American admission rate was even lower than the total admission rate, going back to the class of 2000. "This stagnancy" in the Asian share of the Harvard population, between 18 and 21 percent, occurred as the Asian-American population boomed, NAS said.
"At the very least it reflects at attempt at 'outright racial balancing,' which the Supreme Court has declared to be 'patently unconstitutional'" in the first affirmative-action case against the University of Texas-Austin, known as Fisher I.
Scholars File Amicus Brief in Students For Fair Admissions v Harvard College https://t.co/AHylcBpHI7 pic.twitter.com/MtFYmolt9C

— NAS Scholars (@NASorg) July 30, 2018
MORE: Court forces Harvard to publish confidential admissions docs
The brief argues these trends are part of a larger pattern of discrimination against Asian-American students, citing the work of Princeton's Thomas Espenshade and Alexandra Radford on the higher standards enforced on Asian-American applicants.
It also points to analyses of National Center for Education Statistics data by NAS member Althea Nagai and Harvard alum Ron Unz, who unsuccessfully ran for the Harvard Board of Overseers on a platform of transparency in Harvard's admissions practices.
Unz in particular draws parallels between the stagnation in Asian-American admissions and Harvard's purposeful limiting of Jewish enrollment from the 1920s to 1940s, a point frequently made against Harvard.
Asian-American enrollment today "exactly replicates the historical pattern" of rapid Jewish enrollment followed by the "imposition of an informal quota system" that holds the Jewish share of the student population "roughly constant for decades," the brief says, quoting Unz.
The brief cites scholarly work on Jewish exclusion as the origin of Harvard's "holistic" admissions plan, including by Harvard Law Prof. Alan Dershowitz and University of California-Berkeley Prof. Jerome Karabel.
President A. Lawrence Lowell struggled to find a way to restrict the flood of Jews into Harvard by the 1920s without imposing formal quotas, and settled on using "personal essays and descriptions of extracurriculars." Jewish freshman enrollment plummeted 12 percentage points in a single year "and remained virtually unchanged at about that level until the 1940's," NAS said.
Harvard officials have expressed similar disdain for Asian-American applicants as Lowell did for Jews, according to the brief.
"Harvard's very posture in this litigation reflects stereotyping of Asian-Americans as it relies on" the expert report by Berkeley economist Card, "purporting to find that they are less 'likely to be multi-dimensional' than are whites," NAS said.
MORE: Trump admin reviews Harvard's anti-Asian preferences
IMAGE: jakkapant turasen/Shutterstock
Like The College Fix on Facebook / Follow us on Twitter