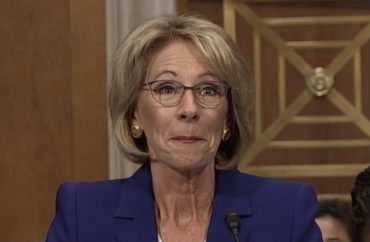 Depending on who you ask, the U.S. Department of Education's investigation into Princeton University for admitting systemic racial discrimination on campus is either an epic bureaucratic troll or an "Orwellian" abuse of government power.
Nonetheless, the Education Department forges ahead, confirming to The College Fix on Wednesday that the investigation is "ongoing."
It is undetermined whether the investigation will continue past January 20, when President-Elect Joe Biden's administration is expected to take over. Biden has not, as of yet, announced his choice for Education Secretary.
A Princeton spokesperson declined to comment on whether the school is cooperating with the active investigation.
The facts are well-known: In early September, Princeton President Christopher Eisgruber issued a statement in which he bemoaned "Racism and the damage it does to people of color nevertheless persist at Princeton," and proclaimed that "Racist assumptions from the past also remain embedded in structures of the University itself."
Such statements are common for leaders of heavily progressive universities – especially in the wake of the death of Minneapolis man George Floyd at the hands of police over the summer, after which presidents took to their keyboards en masse to show solidarity with minority groups on campus.
But Eisgruber's statement caught the eyes of staffers at the Education Department, who began to consider the ramifications if what the Princeton president was saying is actually true. The department decided to take Eisgruber's statements literally, which would mean the school would be in violation of federal law and thus have to forfeit much of its $75 million in federal aid.
Saying Eisgruber "admitted Princeton's educational program is and for decades has been racist," the department sent the school a letter on September 16 that suggested the institution may be in violation of Title VI of the Civil Rights Act of 1964, which says, "no person in the United States shall, on the ground of race, color, or national origin, be excluded from participation in, be denied the benefits of, or be subjected to discrimination under any program or activity receiving Federal financial assistance."
"Based on its admitted racism," wrote department Assistant Secretary Robert King, "Princeton's nondiscrimination and equal opportunity assurances in its Program Participation Agreements from at least 2013 to the present may have been false."
King further says Secretary of Education Betsy DeVos* "may consider measures against Princeton for false Program Participation Agreement nondiscrimination assurances, including an action to recover funds."
Many in academia expressed outrage at the unprecedented example of an executive arm of government calling a progressive organization's bluff. A week later, over 80 university presidents signed a letter in solidarity with Princeton, calling it "outrageous" that the department "is using our country's resources to investigate an institution that is committed to becoming more inclusive by reckoning with the impact in the present of our shared legacies of racism."
In a later statement, Princeton stood by its original claims, saying it is "unfortunate that the Department appears to believe that grappling honestly with the nation's history and the current effects of systemic racism runs afoul of existing law."
But given its dedication to continuing the investigation, the Education Department remains unmoved.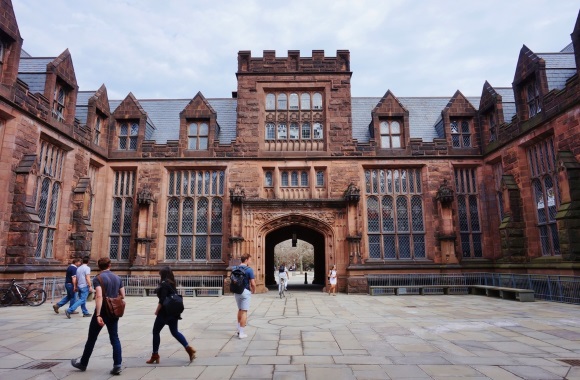 In its initial letter to Princeton, the department effectively argued that the university is trying to have it both ways – flagellating itself at the feet of campus minority groups by claiming the school is inherently racist, while presenting the school to prospective students as the picture of diversity.
For example, on one website meant for potential students, Princeton boasts that "diversity and inclusion are at the core of our collective work."
"We support co-curricular experiences for undergraduate and graduate students and ensure that the diversity of all of our students – their identities, backgrounds, experiences, voices, and perspectives – are intentionally woven throughout the Princeton experience," it states.
"Providing access to opportunities and resources and equity of experience for students is essential to our mission."
And it is this picture the university paints of itself that qualifies it for taxpayer aid.
Nonetheless, David Wippman, president of Hamilton College, and Glenn Altschuler, professor of American studies at Cornell University, took to the pages of Inside Higher Education in October to denounce the Education Department's investigation as a "race to the bottom."
"In short, to acknowledge racism and try to do something about it is to confess guilt," write Wippman and Altschuler, condensing the department's argument.
"The allegations of current systemic racism at Princeton are deeply concerning," Education Department spokeswoman Angela Morabito told the Washington Post in September. "It's doubly concerning that so many institution presidents would implore the department not to investigate these serious accusations."
MORE: Ed Dept. investigating Princeton after its president claims campus is racist
IMAGE: ABC News/YouTube
Like The College Fix on Facebook / Follow us on Twitter