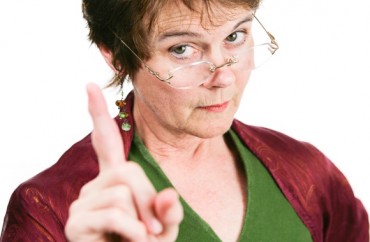 The editorial board at the largest newspaper in Connecticut says a college adviser caught on video taking a conservative speaker's speech at the University of Connecticut "acted like a delinquent" and should be punished.
In an editorial published Friday, The Hartford Courant called Catherine Gregory's recent action "shameful" and asserted she's "ill-suited" for her role as an adviser at Quinebaug Valley Community College.
"The woman who stole Lucian Wintrich's speech during his talk at UConn this week isn't fit to advise students at her day job at Quinebaug Valley Community College. She should face disciplinary action," the editorial stated.
The ire directed toward Gregory stems from her attendance last week at a speech given at UConn by Wintrich, the White House correspondent for the conservative website The Gateway Pundit.
Video from the event shows Gregory approaching Wintrich's podium, taking a copy of his speech and then walking away. Wintrich then ran after Gregory and was involved in a physical altercation with her. The conservative speaker was arrested and charged with breach of peace.
Gregory was among dozens of audience members protesting Wintrich's Nov. 28 speech, which was titled "It's Okay to Be White" and organized by the UConn College Republicans.
The Courant argues in its editorial that Gregory set a poor example for the students she advises, and even broke the code those students are supposed to abide by:
She violated her own college's student code of conduct, the one that tells young people to "demonstrate respect for others by refraining from conduct that disrupts, obstructs or seriously impairs … college-authorized activities."

Her college's disclaimer that, although it doesn't condone the behavior, "the employee attended the event as a private citizen" is cowardly. Ms. Gregory has been entrusted with a position of authority and can't act like a juvenile delinquent on her own time. She represents Quinebaug Valley Community College in the public eye. She did the college a grave disservice Tuesday.
According to FOX61, Gregory's lawyer, Jon Schoenhorn, said his client didn't commit any wrongdoing.
"She took a piece of paper off a podium or desk that was in front of Mr. Wintrich. She did not take anything from him," Schoenhorn said.
Jim Hoft, founder of The Gateway Pundit, tweeted last week that Wintrich pressed charges against Gregory for theft.
Meanwhile, The Norwich Bulletin reported that Quinebaug Valley Community College has bolstered security because of death threats directed toward Gregory.
MORE: UConn students hold 'Meeting of Healing' following conservative speaker's visit
IMAGE: Shutterstock
Like The College Fix on Facebook / Follow us on Twitter