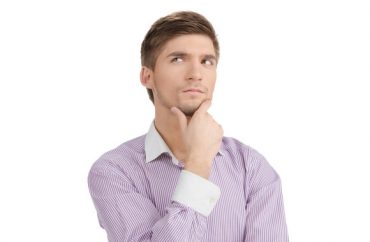 It took a while, but after police disproved a claim about a post-election, anti-Muslim "hate crime" against a San Diego State University student, the, er, "victim" has "decided not to pursue charges."
In a by-now familiar narrative, the female student had claimed that on the day after the election, she was approached by two men in a parking garage stairwell who invoked the name of the president-elect "before attacking [her] and stealing her car."
"They were saying things like, 'Now that Trump is president get ready to start fleeing.' They proceeded to push her around and she wrestled with them," a friend of the student said.
But, as NBC San Diego reports, her car wasn't stolen — she had forgotten where she parked.
In the initial report, police said the men took the woman's car keys and ran off. The student's vehicle was missing from the parking garage.

The student's report of a stolen vehicle was unfounded since the student forgot where she had parked, SDSU Police Lt. Greg Noll said.

"The remaining portion of the investigation included looking at all surveillance video, re-contacting the victim on several occasions and attempting to verify statements related to the entire case," Noll said.

Although the woman has indicated she was attacked, police have suspended the case because the victim no longer wants to cooperate, Noll said.
This case sounds very similar to that of a Villanova University student who alleged she had been knocked over by several white guys who were yelling "Trump, Trump, Trump!" back on November 10. Citing "personal reasons," she later declined to pursue the matter, so local police and the university dropped their respective investigations.
h/t to EAGNews.org
MORE: The best of the worst post-election pro-Trump 'incidents' and hoaxes
MORE: Muslim Baruch College student made up story of attack by pro-Trumpers
MORE: More 'Trump-inspired' hate crime hoaxes pop up on campus
Like The College Fix on Facebook / Follow us on Twitter
IMAGE: Shutterstock