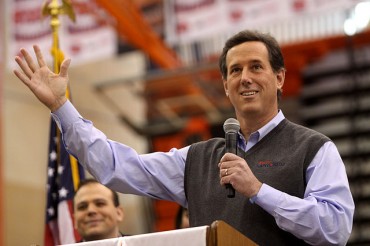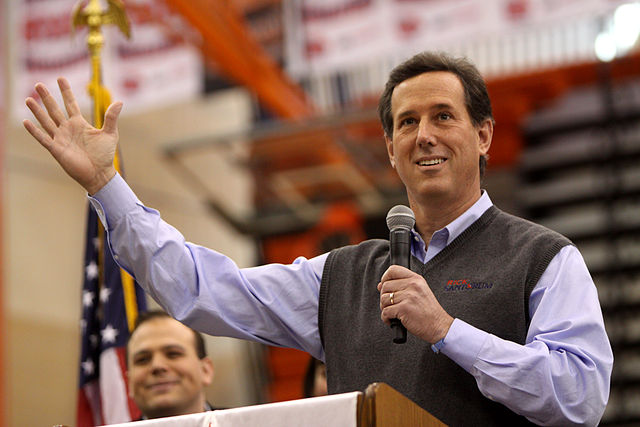 With the New Hampshire primary set to take place Tuesday, recent reports suggest young voters, saddled with the worst student debt in the nation, will play a decisive role in which Republican candidate wins the state.
Yahoo! News recently reported that NH student debt is the worst in the country, with the average debt for a 2010 graduate at $31,048. The high level of debt is determined in large part by the fact that tuition rates for public universities in the state are among the highest in the nation, "an average of more than $23,000 per year."
In addition to being among the most indebted in the nation, young people in the granite state are also among the most engaged voters in their age group.
According to analysis released by the independent Center for Information and Research on Civic Learning and Engagement (CIRCLE), the turnout percentage for young voters in NH (ages 18-29) has been higher than the national average every year since 1998. Forty-three percent of young voters cast their ballots in the state's 2008 primary election.
"Historically, young voters in New Hampshire turn out to vote at a rate that is on par with older voters in the state, which puts their engagement in elections above the national average for youth in every general election since 1998," said Peter Levine, director of CIRCLE.  "In the 2008 primary, New Hampshire young people turned out at a rate double that of 2004 and undoubtedly played a significant role in John McCain's eight-point win over Mitt Romney in the Republican primary that year."
If the high turnout trend continues, young voters will once again play a major role in determining which candidate will win the Jan. 10 primary.
Young voters immediately made their presence felt when they greeted former Pennsylvania Senator Rick Santorum, currently polling third in NH, at an event hosted by New England College in Henniker. Inviting members of the audience into an open discussion, Santorum tussled with college students on questions concerning gay marriage.
Santorum stated his view of heterosexual marriage as "something society should value and should give privileged status over a group of people who want to have a relationship together."
The candidate later posed this question to the audience, "So if everybody has a right to be happy, and if you're not happy unless you are married to five other people, is that okay?"
"Not what we're asking," yelled a young woman.
Santorum pressed on, seeking an answer to the question which was responded to with a number of grunts and boos.
While Santorum's discussion about gay marriage sparked contention with many young people in the audience, it's unclear to what degree social issues will impact how young people vote in the primary.
Shane Bias, President of Students for Santorum, said Santorum's fiscal conservatism and his plan to reinvigorate the job market should appeal to the socially moderate conservatives in the state.
"The fact that the students are accumulating debt with no jobs hiring in their industry is troubling," said Bias. "Santorum has put together a jobs plan that will get America back on the right track to adding jobs."
If tuition rates and loan debt are a primary concern, an articulation of education and economic reform strategies could help the GOP candidates gain approval from young voters.
All of the Republican candidates argue for less federal spending and intervention in the education system. Santorum and Romney have both taken heat, however, for previously supporting the No Child Left Behind Act and possessing what many feel are centrist records in education reform.
Former China Ambassador Jon Huntsman, endorsed last week by the Boston Globe, took his plan for education reform to a New Hampshire newspaper.
In a statement written for the Concord Monitor, Huntsman stated his promise to "modernize education" by turning control over education to states and local communities. Huntsman stated that federal government initiatives such as the No Child Left Behind have thwarted competition and innovation in local districts.
Huntsman wrote there is a need to "reorient the Department of Education." In Huntsman's view, removing the Department from cabinet rank will free up room for reforms and resources which will foster improvements in education.
Libertarian favorite Ron Paul advocates for the abolition of the Department of Education and the role of the federal government in education, altogether.
Paul and Santorum have also argued to remove dependency on federal student loans.
In an interview with The Michigan Daily, Paul's national campaign manager, Jesse Benton, said the federal loan system is at least partially to blame for current graduate debt and unemployment.
"The truth is that the federal student loan program has completely messed up our higher education system," Benton said. "Look at the exploding cost and look at the diminishing quality. Look at the job market we're handing our students when they get out and work."
If the GOP candidates are counting on strong, young voter support, it would seem wise to shift a clear focus to the issues most important to students, namely education and the economy.
Fix Contributor Adam Sylvain is a senior at George Mason University and a full-time New Hampshire resident. He is the managing editor of Connect2Mason.com and a spring intern with USA Today. You can follow Adam on Twitter @agsylvain
Like The College Fix on Facebook / Follow us on Twitter