UPDATED
Total of 17 Republican professors teach in College of Arts and Sciences
An exhaustive review of the political party affiliations of Cornell University's College of Arts and Sciences faculty by The College Fix has identified a severe dearth of registered Republicans teaching in the college as a whole, as well as within several departments.
Eleven departments out of 19 surveyed show zero registered Republican professors: government, philosophy, anthropology, astronomy, dance, ecology and evolutionary biology, German studies, neurobiology and behavior, Latino studies, mathematics, and music.
A sum total of 17 Republican professors were found teaching within the College of Arts and Sciences, with the largest amount being five in economics and three in history.
Chemistry has two of 48 professors, comparative literature has one of 41, computer science shows two of 86. The rest were found in linguistics, molecular biology and physics.
In contrast, of the 671 scholars looked up, 335 were registered Democrats.
The data was obtained using a list of all registered voters and their birthdates within the 475-square-mile Tompkins County, where Cornell is located. That data was cross-referenced with faculty names listed on Cornell websites. In determining the data, The College Fix used ages, middle names and other identifying markers to match the professor with their registered party affiliation.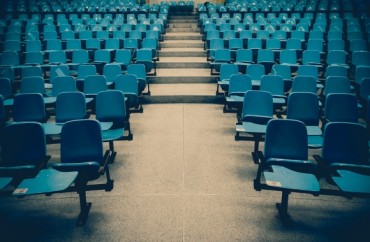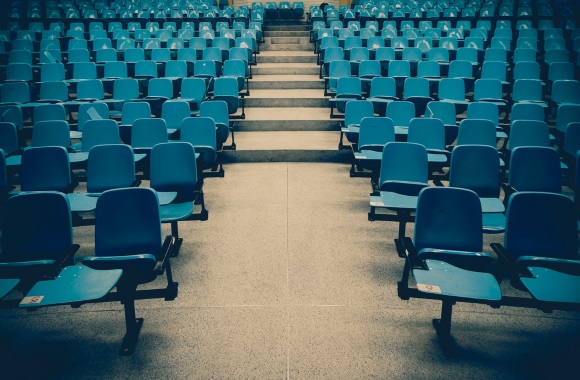 Of the 671 scholars researched, almost 50 percent were registered Democrats, whereas only 2.5 percent were registered Republicans. About 33 percent could not be categorized, most likely because the registration name is different than their professorial name, or they are not registered to vote, or they are not registered to vote in Tompkins County. Another 13 percent were listed as "BLK," meaning blank and defined as "no party affiliation" by the state.*
In response to the findings, Cornell spokesman John Carberry told The Fix in a statement: "Cornell University is one of the world's leading research institutions, and our faculty includes some of the most accomplished scholars from around the globe in a broad range of fields. Political affiliation has no role in our faculty recruitment or promotion processes, and it never will."
The College Fix also reached out to the chairs of three departments, and only one responded.
Nicolas van de Walle, chair of the government department, wrote in an e-mail that it was possible the department lacked Republicans, but said he was not sure. Chairs of the anthropology and philosophy departments — both of which also show zero registered Republicans — ignored requests for comment.
MORE: At UNC, 17 departments have zero Republican profs
'Republicans have views that are anti-intellectual and anti-science'
But the lack of Republican professors teaching at the Ivy League school largely mirrors the findings of scholars' political contributions.
According to a report last fall by the Cornell Daily Sun, "of the nearly $600,000 Cornell's faculty donated to political candidates or parties in the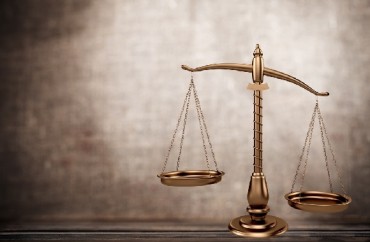 past four years, over 96 percent has gone to fund Democratic campaigns, while only 15 of the 323 donors gave to conservative causes."
"In the College of Arts and Sciences, 99 percent of the $183,644 donated went to liberal campaigns."
Interestingly enough, several of the professors quoted in the Sun article who weighed in on the lack of political diversity in donations also teach in departments in which The College Fix's survey found zero Republican professors.
The government department's Professor Mildred Elizabeth Sanders told the Sun: "Nationally, economists, chemists, business school professors and engineers are significantly more conservative than professors in social sciences and humanities." Government Professor Richard Bensel told the Sun that "a lot of the time conservative professors don't want to work here."
"I think many mainstream Republicans have views that are anti-intellectual and anti-science," he added. "There are candidates who are creationists, don't believe in climate change and claim that Obama's a Muslim. Ted Cruz, for example, should not teach here. …Our job is not to mold the minds of young students — they'll go out into the world and do that for themselves. Cornell does not have to be a banquet that offers every viewpoint."
'Failed the students they purport to nurture'
But there are Cornell stakeholders who are disappointed in the extreme political bias found at the Ivy League institution.
Cornell Law Professor William Jacobson, who edits the conservative blog Legal Insurrection, said in an email to The College Fix that The Fix's survey results contrast sharply with Cornell Provost Michael Kotlikoff's recent declaration that a "diverse community is the foundation for the meaningful exploration and exchange of ideas."
"By that measure, Cornell is failing because there is a lack of political diversity on the faculty," Jacobson said. "Considering how political viewpoints creep into so many subjects both academic and otherwise, and faculty often are opinion leaders, the lack of political diversity on the faculty necessarily deprives the entire university community of the meaningful exploration and exchange of ideas."
And recent Cornell graduate Brandon Thompson, in an email to The College Fix, said the lack of political diversity at the institution means it "has failed the students they purport to nurture because its bias has choked out any room for debate, inquiry, or even freedom of thought or expression."
*Editor's note: There is some margin of error, but every effort was made to match each scholar with their publicly listed political party affiliation, or lack thereof. 
UPDATED: A previous version of this article stated Cornell campus officials did not respond to a request for comment on the findings. That was incorrect, a statement from a Cornell campus spokesman had been provided to The Fix prior to publication and it has since been added in the story.  
MORE: No Republican profs teach theology at Catholic university
Like The College Fix on Facebook / Follow us on Twitter
IMAGE: Gil C / Shutterstock.com