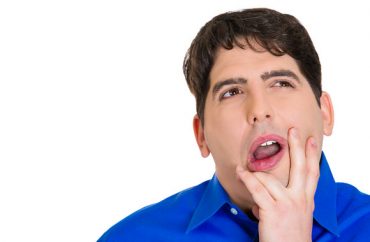 Ben Carson, Holocaust denier?
Freedom of speech must take a backseat to freedom from offense because the Holocaust happened.
That's the nutshell argument by a New York University vice provost in favor of universities blocking students and faculty from inviting controversial speakers.
Ulrich Baer, who oversees faculty, arts, humanities and diversity at the elite Manhattan college, writes in The New York Times that "personal experience and testimony" can be more important than "the primacy of argument," as evidenced by the testimony of Holocaust survivors.
And who is more like Holocaust survivors than college students? he asks:
Widespread caricatures of students as overly sensitive, vulnerable and entitled 'snowflakes' fail to acknowledge the philosophical work that was carried out, especially in the 1980s and '90s, to legitimate experience – especially traumatic experience – which had been dismissed for decades as unreliable, untrustworthy and inaccessible to understanding.
He cites a Yale philosophy professor who gave the example of "invidious but well-publicized cranks" who confront Holocaust survivors "with the absurd challenge to produce incontrovertible eyewitness evidence" of the Holocaust:
Not only was such evidence unavailable, but it also challenged the Jewish survivors to produce evidence of their own legitimacy in a discourse that had systematically denied their humanity.
Baer implies that the secretary of housing and urban development, renowned neurosurgeon Ben Carson, is no different than a Holocaust denier because he says transgender people are really "men and women in disguise" – which means Carson does not treat them as "fully human."
It's clear where students who demand the suppression of other people's speech are getting their ideas. Baer writes:
[Freedom of speech] means balancing the inherent value of a given view with the obligation to ensure that other members of a given community can participate in discourse as fully recognized members of that community. … [It] should not mean that someone's humanity, or their right to participate in political speech as political agents, can be freely attacked, demeaned or questioned. …

We should thank the student protestors, the activists in Black Lives Matter and other "overly sensitive" souls for keeping watch over the soul of our republic.
Any NYU club that wishes to test Baer's willingness to follow through on his ideas should invite Ben Carson to speak on campus.
Like The College Fix on Facebook / Follow us on Twitter
IMAGE: pathdoc/Shutterstock