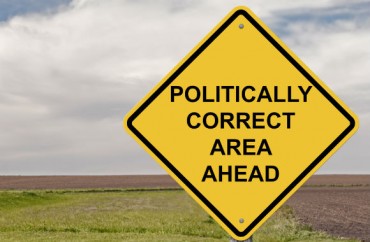 The women's tennis coach at Emory University thought she had a great idea for Halloween: raise awareness about the greed of companies helping Puerto Rico to recover from Hurricane Maria.
Amy Bryant and her husband dressed as employees of the company Whitefish Energy Holdings, while their two sons were made up as a pair of Puerto Rican boys. The former were "in suits carrying sacks of money" while the latter "carried matches, fishing rods, a net and empty jugs of water labeled 'agua,'" according to The Emory Wheel.
Bryant said the whole notion was to highlight the "greed in government and politics." She had posted a picture of her family on her Facebook page.
There was just one little thing Bryant forgot to take into account, however: the prevailing politically correct atmosphere at the institution for which she works.
On Tuesday, Senior Vice President and Dean of Campus Life Ajay Nair met with student leaders concerned about the Bryants' costumes … attire which he and the students deemed "inappropriate."
"[The students and I] also agreed that we need to do better as an institution. Unfortunately, these incidents are not isolated," Nair said in an email to the Wheel. "The cumulative effect of these types of incidents has a devastating impact on marginalized communities."
"The intention was to draw attention to the fact that Whitefish energy had two employees when they were hired to restore the entire island's energy," Bryant said. "That's kind of ridiculous"

Bryant said she was approached by one student who was offended by the content of the costumes. She apologized to the student, stating that she felt "terrible" hearing what the student had to say.

"[The student] was very honest with me about how she felt … [and] I really appreciate her coming forward to me because when we picked our Halloween costume we didn't even think that that was offensive to anyone," Bryant said. "That's a regrettable oversight on my part, and that certainly wasn't my intent at all."

In a later statement to the Wheel, Bryant continued to express remorse for the costume.

"The more I reflect on the situation, the more I realize how others were offended by our Halloween costumes," Bryant said. "I understand the costumes were offensive to many members of the Emory community. It was poor judgement and I apologize."

Nair released a Facebook statement Tuesday evening to express a "message of disappointment" and encourage "self-reflection and self-renewal."

"This message is about intention vs. impact. No Halloween costume, however well-intentioned, can capture the plight of people facing such horrific circumstances," Nair wrote. "My message also will fall short of capturing the trauma of oppressed peoples' that we claim to understand through our privileged gazes of objectification."
Nair, who last year compared the post-presidential election campus atmosphere to that of September 11, 2001, added that he'll plan a "community-wide conversation on 'liberal racism,'" but didn't elaborate on what that actually means.
At least one student said Bryant should face consequences for what she did:
"We all know what's going on in Puerto Rico right now, and I think it was supposed to be a joke," [Adama] Kamara said. "It's inappropriate to joke about something where people are suffering. Why would anyone think that's OK?" …

"There becomes a problem when institutions are indifferent or complacent with people's actions like this, and it could normalize [similar actions] for the future […] An Emory employee shouldn't be doing things like that."
MORE: Wheaton College women's soccer team suspended due to 'blackface' Halloween costume
MORE: Ahead of Halloween, universities nationwide tell students what not to wear
IMAGE: Shutterstock.com
Like The College Fix on Facebook / Follow us on Twitter