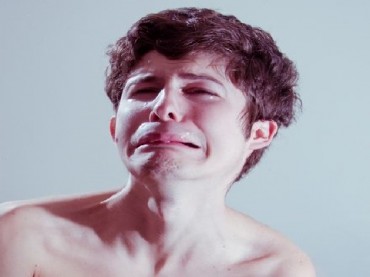 Perhaps raising an entire generation to be afraid of every little thing – and call on adults to solve their everyday problems – had unintended consequences.
Psychologist Peter Gray of Boston College, author of a widely used textbook, writes in Psychology Today about his experience advising a "major university" whose students are overwhelming its counseling services and panicking its faculty:
At the first meeting, we learned that emergency calls to Counseling had more than doubled over the past five years. Students are increasingly seeking help for, and apparently having emotional crises over, problems of everyday life. Recent examples mentioned included a student who felt traumatized because her roommate had called her a "bitch" and two students who had sought counseling because they had seen a mouse in their off-campus apartment. The latter two also called the police, who kindly arrived and set a mousetrap for them.

Faculty at the meetings noted that students' emotional fragility has become a serious problem when in comes to grading. Some said they had grown afraid to give low grades for poor performance, because of the subsequent emotional crises they would have to deal with in their offices. Many students, they said, now view a C, or sometimes even a B, as failure, and they interpret such "failure" as the end of the world. Faculty also noted an increased tendency for students to blame them (the faculty) for low grades—they weren't explicit enough in telling the students just what the test would cover or just what would distinguish a good paper from a bad one. They described an increased tendency to see a poor grade as reason to complain rather than as reason to study more, or more effectively.
This is a threat to the academic mission of the university, the head of counseling told Gray in a followup email, particularly for young faculty members whose career paths could be derailed by students who retaliate for low grades with low teacher ratings:
Growth is achieved by striking the right balance between support and challenge. We need to reset the balance point. We have become a "helicopter institution."
At its core, the problem is about negative publicity and lawsuits against the university when a student commits suicide or has "a serious mental breakdown," Gray says: But the root cause goes beyond parenting, to an entire "helicopter society."
Like The College Fix on Facebook / Follow us on Twitter
IMAGE: Spunkinator/Flickr