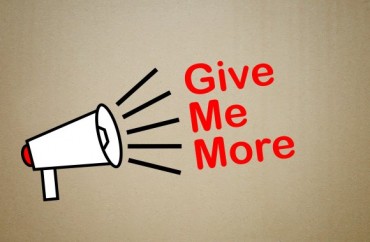 Students at Emporia State University in Kansas showed up at the college's Faculty Senate meeting this past Tuesday to demand that professors add a "diversity, equity and inclusion statement" to their syllabi.
The demand comes in response to a black student allegedly having to listen to a professor read black poet Sonia Sanchez's "On Watching a World Series Game," which contains multiple instances of the N-word.
According to The Bulletin, student Kayla Gilmore told those assembled that "the experiences and feelings of marginalized students while at Emporia State University are real and valid […] we deserve teachers who have been trained properly to deal with microaggressions in the classroom."
To help ensure Emporia has faculty "who can actually articulate and introduce inclusive practices and education in their classrooms," Gilmore and others want a statement in course syllabi that "foster[s] inclusiveness within the classroom and acceptance of other worldviews."
Brenda Koerner, chair of Academics Affairs Committee, said the statement would be required on syllabi, but "there would be no enforcement." She said the addition is merely intended "to help change the culture at ESU towards one of inclusivity."
Dan Colson, assistant professor of English, modern languages and journalism, expressed concern that it would discourage faculty from doing more to make their courses inclusive. 

"My concern about this is that I find this to be a very tepid endorsement, honestly," Colson said. "I personally don't want an inclusive environment, I want an anti-racist, I want an anti-sexist environment. So my concern is if this will, somewhat unwittingly, discourage people from going further in their syllabi."

Colson suggested allowing faculty to add much stronger statements to the required one. He did not see a problem with the bill, as long as faculty were able to go further, he said.

"When you're a student in a class and you feel targeted, it's not your choice to be targeted and you need somewhere to go and some kind of legal binding document between yourself and that professor about what your rights are as a student," Megan McReynolds, ASG president and junior sociology major said. "This is a starting point,  but I feel that we need much more language, that's much more pointed and specific about what the steps are."
The Emporia controversy comes on the heels of Columbia students complaining about the alleged microaggression "Negro" — even when temporally accurate.
Ironically (but does this surprise anyone anymore?), "On Watching a World Series Game" is an anti-racist poem.
Read the full Bulletin article.
MORE: Ohio State profs pushed to list counseling resources on syllabuses
MORE: SJW profs protest hypothetical anti-Trump 'syllabus' as 'too white'
IMAGE: Shutterstock.com
Like The College Fix on Facebook / Follow us on Twitter