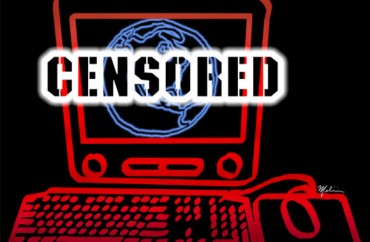 A vocal opponent of coronavirus lockdown measures is the latest victim of social media companies' crackdown on opinions that are contrary to their sensibilities.
Epidemiologist Knut Wittkowski, the subject of one of The College Fix's most read and commented-on articles, says YouTube removed a video in which he criticizes COVID-19 stay-at home measures and advocates a "herd immunity" approach.
Wittkowski, the former (20-year) head of Rockefeller University's Department of Biostatistics, Epidemiology, and Research Design, told the New York Post he has "no idea" why YouTube took down the video.
"I was just explaining what we had," he said. "They don't tell you. They just say it violates our community standards. There's no explanation for what those standards are or what standards it violated."
According to the Post report, YouTube CEO Susan Wojcicki had told CNN "anything that goes against [World Health Organization] recommendations would be a violation of our policy and so removal is another really important part of our policy."
Wittkowski's argument is a minority opinion among his colleagues, but still well within mainstream thought and currently is the basis for Sweden's non-lockdown approach to the pandemic.

The embattled WHO, however, is not a fan, with the group's executive director of health emergencies, Mike Ryan, this week calling it "a really dangerous, dangerous calculation." …

Wittkowski […] says history has already vindicated his earlier position that the old and immunocompromised alone should have been strictly isolated, which The Post reported in March.

Roughly one-third of all US COVID-19 deaths have been among nursing-home patients and staff, a problem which Wittkowski says was deeply exacerbated in New York by Gov. Cuomo's March 25 executive order requiring nursing homes to accept individuals with the virus.
The Post notes social media platforms have been "racing to limit the flow of verboten information." Indeed, Facebook recently announced a new "Oversight Board" which will assist in moderating content on the site. Considering the political makeup of its members, the future for contrarian — and conservative — opinion on FB looks bleak.
MORE: Coronavirus could be 'exterminated' if lockdowns were lifted
MORE: 'No additional decline' in coronavirus infections from lockdowns
IMAGE: M3Li55@ / Flickr.com
Like The College Fix on Facebook / Follow us on Twitter