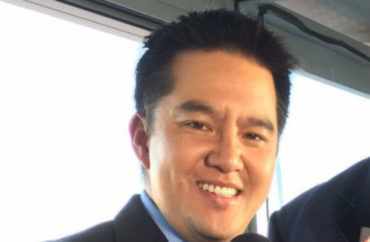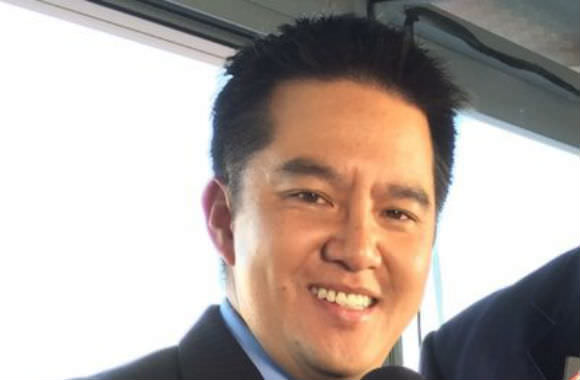 It wasn't a top-down decision, network claims
"It's a shame that this is even a topic of conversation and we regret that who calls play by play for a football game has become an issue."
This is ESPN's breathtaking non-apology for blocking its announcer from calling a game at the University of Virginia because his name is "Robert Lee." He's Asian American, by the way, and he hasn't addressed the issue.
Outkick the Coverage, the online counterpart to the Fox Sports Radio show, broke the story Tuesday night based on "multiple Outkick fans inside ESPN" who said the network thought someone who shared a name with a Confederate general "would be offensive to some viewers."
The competitor to ESPN was unsurprisingly contemptuous of its rival's political correctness:
But, seriously, is there anything more pathetic than ESPN believing people would be offended by an Asian guy named Robert Lee sharing a name with Robert E. Lee and calling a football game? Aside from some hysterical photoshops and Internet memes which would make everyone with a functional brain laugh — Robert E. Lee pulling out all the stops to stay in Charlottesville now! — what was the big fear here? Does ESPN really believe people are this dumb or that having an Asian announcer named Robert Lee is too offensive for the average TV viewer to handle?

Yes, yes they do.

I'm sorry you work for such an idiotic company, Robert Lee.
Fox News notes that ESPN "has faced accusations of liberal bias that some observers believe has led to a downtick in viewership."
MORE: ESPN panelist says national anthem is inappropriate for sports
ESPN pulls Asian-American announcer from Virginia football game because he has a Confederate general's name https://t.co/T5KI92NpQm pic.twitter.com/Zs2WtHg8us

— Fox News (@FoxNews) August 23, 2017
The network released a statement after the news broke saying the decision to move Lee to the Youngstown-Pitt game was made "collectively" and "it felt right to all parties" because of the "tragic events of Charlottesville."
Clay Travis of Outkick said he had a conversation with a "senior employee at ESPN" who insisted the decision to avoid triggering football fans with Lee's presence was not a top-down decision, "and that assignments are switched all the time."
Read Outkick and Fox News coverage.
MORE: USC horse mascot 'Traveler' promotes white supremacy?
Like The College Fix on Facebook / Follow us on Twitter
IMAGE: Robert Lee/Twitter