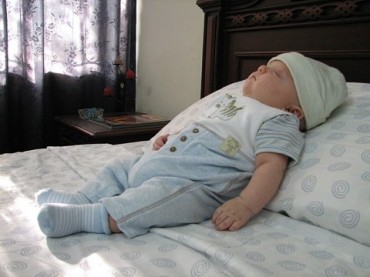 World Net Daily has this shocking report:
In a radio interview Sunday, Princeton University ethics professor Peter Singer argued it is "reasonable" for government or private insurance companies to deny treatment to severely disabled babies.

Singer contended the health-care system under Obamacare should be more overt about rationing and that the country should acknowledge the necessity of "intentionally ending the lives of severely disabled infants." …

The Princeton professor is known for his controversial views on abortion and infanticide. He essentially argues the right to life is related to a being's capacity for intelligence and to hold life preferences, which in turn is directly related to a capacity to feel and comprehend pain and pleasure.
Like The College Fix on Facebook / Follow us on Twitter