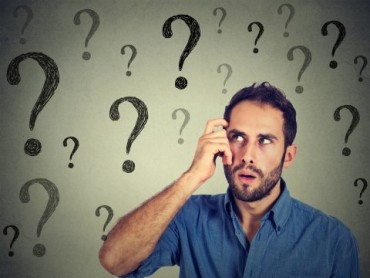 In a day and age when the campus foolishness quotient never seems to stop increasing (after all, do away with a building named "Lynch" because of the "racial" overtones …??), it is time to take a look at a few college-related terms and titles which may shortly be on the chopping block.
Obviously, a replacement must be sought for master's degree. (Skeptical? Hah!)
A bachelor's degree is overtly and blatantly sexist. What about unmarried females, after all — don't they count? Suitable replacement: Unattached (insert preferred pronoun) degree.
"Associate degree" — the first three letters could be viewed as denigrating the achievement.
The title "provost" is problematic because it is biased against amateur vosts. Same with "professor" — what about apprentice fessors?
"Dean's List" could be kept for male students (and/or those who identify as male), but there should be an alternative for females (and those who identify as female). Perhaps it could be dubbed a "Diane's List."
Any college that currently has a moose for a mascot (like Maine-Augusta, and what Amherst wants in place of its current symbol) should reconsider. After all, merely change the first letter to the very next letter in the alphabet and you have, ahem, yet another racially offensive term. (You're guffawing? Remember this incident?)
"Greek system" (fraternities, sororities) must go. Way too Eurocentric.
"Minor" is offensive because it implies something is "not as worthy" of study. For instance, if someone is majoring in, say, Spanish, but another student is minoring in it, the latter's implicit message is that the former's degree isn't as deserving.
"Adjunct" — the second syllable sounds too much like "junk." Disparaging to part-time professors.
"Endowed" and "endowment" — the connotation to large bosom and male girth is alarming.
The title "Fellow" is undoubtedly sexist. Females (and those who identify as such) should have the option of using the term "Lass."
The first part of the word "tenure" — "ten" — is colloquially utilized to indicate physical perfection. Since most people aren't even close to being a "10," the term might be rather disconcerting to students and faculty.
Although the term "lector" is heard almost exclusively in Europe (Yale being an American exception), the title evokes images of the cannibalistic Hannibal Lecter. Major microaggression, that. (Wait, is that an oxymoron?)
The humanities may been seen as engaging in speciesism … as some students and faculty may identify with a species of organism other than human.
Like The College Fix on Facebook / Follow us on Twitter
IMAGE: Shutterstock