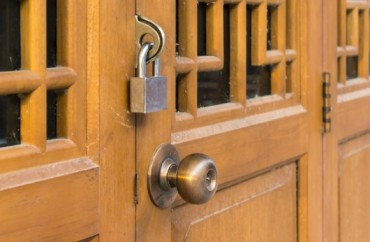 Closings come after student protests, racial unrest
Evergreen State college in Olympia, Washington, has closed down for the second time in four days following yet another threat, according to a dispatch from the university.
Evergreen State's news webpage claims that "new external threat information" led to the decision to close the school on Monday. The college will be functioning on "suspended operations," meaning no day or evening classes.
University spokesman Zack Powers wrote that "A determination on when to fully re-open campus will be made as soon as possible."
Evergreen State has been rocked by racial controversies in recent weeks, along with an ongoing internecine strife between faculty, staff and students. Last week alone, faculty demanded that a white professor be punished for refusing to leave campus during an anti-white "Day of Absence" observance; video footage surfaced of a black professor castigating her white colleagues in a profanity-laced tirade; and the president of the college folded to numerous demands made by angry student activists. The college's Board of Trustees, meanwhile, condemned the behavior of the student mobs that have disrupted Evergreen's campus.
Thankfully, in the midst of all this chaos, the president of the college promised to inform the school's faculty that students would be relieved of homework responsibilities.
MORE: Madness reigns at Evergreen State College as students 'take over' 
Like The College Fix on Facebook / Follow us on Twitter
IMAGE: Shutterstock