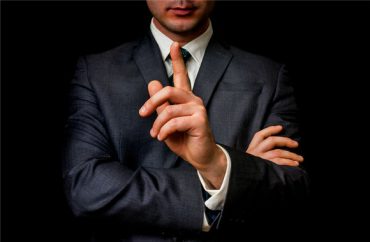 The Evergreen State College Board of Trustees issued a statement yesterday condemning the recent outrageous activist behavior on campus, and affirming its commitment to free expression and open discourse.
"We are deeply committed to ensuring that Evergreen provides a civil, safe campus environment for all," the statement, posted on the school website, reads. "During the last week, the conduct of a small percentage of Evergreen's community members exhibited unacceptable behavior that is completely contrary to Evergreen's values.
"Although almost all of students continued to attend classes and receive the extraordinary education that Evergreen delivers, the lack of tolerance and respect displayed by a few during these recent events and disruptions is indefensible."
More:
Freedom of speech, civil discourse and open debate has been a cornerstone of our country's history — and Evergreen's history. In difficult times, these pillars become even more significant. Intellectual inquiry, freedom of expression, tolerance and inclusiveness are core tenets of Evergreen's philosophy and approach to education. Anyone who prevents Evergreen from delivering a positive and productive learning environment for all students has, and will continue to be held accountable for their actions and face appropriate consequences.

Evergreen's commitment to leveling the playing field in higher education for communities of color, the underserved and marginalized groups is unwavering. That is why we established the Equity Council in fall 2016. That is why we also launched the recruitment for a new vice president-level position for equity and inclusion at the same time. We will announce the new vice president later this month.

Evergreen is not alone in colleges currently experiencing conflict, but because of our longstanding commitment to open and respectful debate it is imperative that the campus dialogue reflects these values. The tumultuous events of the last week have revealed the need to delve further into issues of diversity and equity at Evergreen. Going forward, the college will take a measured approach, which is crucial to ensure that we respond appropriately, rather than reactively.
The statement concludes by noting trustees will continue "to work to encourage civil discourse" … "in an environment where all teachers can teach and all students can learn."
Based on the events of the past couple of weeks, they have a LOT of work ahead of them.
MORE: Evergreen State faculty demand punishment of white professor who refused to leave on anti-white day
MORE: WATCH: Black Evergreen State prof's profanity-laced tirade against white colleagues
Like The College Fix on Facebook / Follow us on Twitter
IMAGE: Shutterstock