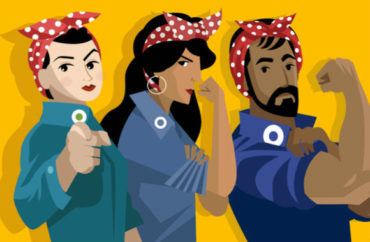 100 percent employment for grads in 'teaching positions'
Aspiring teachers who yearn to push social justice principles onto their students have until June 25 to apply for Evergreen State College's Master in Teaching (MIT) program.
The two-year program is based at Evergreen's campus in Tacoma, Washington, half an hour from the recent racial controversies at its main campus in Olympia. MIT promises to prepare the next generation of K-12 educators not only to do their jobs as teachers, but to incorporate social justice into every aspect of their curriculum.
The program's philosophy is simple: One of the paramount goals of education is to create citizens who "care about equity and justice for all beings," according to a statement by J. Patrick Naughton, the program director, in the program catalog.
How well its graduates are doing is an open question. Evergreen's most recent statistics on employment for its graduates do not describe how robust their employment is.
'Consciously act on' racial differences
Successful applicants into the program will spend two years immersed in Evergreen's interdisciplinary teacher education framework, the first tenet of which is "Social Justice and Multicultural Theory and Practice," according to the catalog.
Because of Evergreen's historical commitment to diversity, teachers are asked to critically engage and actively promote a multiplicity of perspectives and ideas.
"Rather than erasing or marginalizing differences, [teachers] examine and consciously act on differences such as ethnicity, race, class, gender, gender expression, culture, religion, language, ability, and sexual identities," the catalog boasts.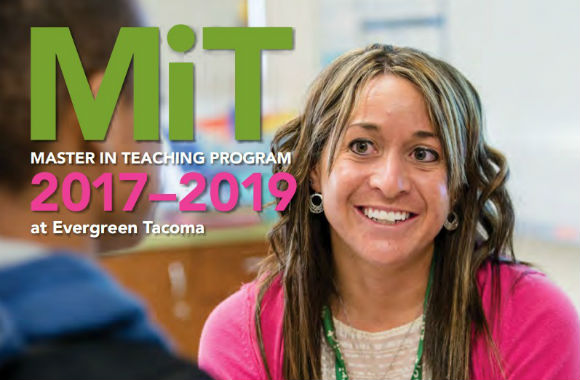 "We analyze schooling in relation to the structures of power and privilege and what it means to work and learn in a democracy operating within a state-supported, advanced capitalist economy" and "critique practices that exclude particular groups from equitable participation in society."
The program vows to expose teachers to their own "multicultural encapsulation" (lack of understanding about multiculturalism) in order to supercharge their ability to develop "critical consciousness" and "equity pedagogies" for students.
In other words: If teachers aren't woke when they start the program, they certainly will be by the end of it.
Social justice in every discipline
While curriculum heavy on social justice may be best suited for a progressive social studies class, Evergreen's cohort of aspiring teachers can garner teaching endorsements in subjects including mathematics, physics, science, biology, history and earth and space science.
Would-be teachers in many fields are required to take typical social justice classes at Evergreen. For example, history teachers are required to take at least one class in U.S. women's history, and another in U.S. multicultural history, while theater arts teachers are required to take at least four credits in the "social cultural and historical contexts" of arts.
The syllabus for the first year of the MIT program shows that teachers will learn how "traditional literacies of reading, writing, and qualitative reasoning" relate to "political oppression and power," and how teachers can draw upon community resources to connect curricula to "students' lived experiences."
Evergreen boasts of its successful graduates of MIT program, praising them for winning "Teacher of the Year" awards and for their "commitment to social justice in the classroom."
But while the program certainly seems successful in churning out social justice warriors, the extent to which their graduates are earning gainful employment is unclear.
Evergreen claims that 100 percent of the class of 2016 had found "teacher positions" as of last July, but college spokespeople and Maggie Foran, MIT associate director, did not return multiple calls and emails from The College Fix asking for clarification.
It's not clear how Evergreen defines "teacher positions," nor what percentage of 2016 graduates has found full-time employment with benefits. A handful of older graduates of the program also did not respond to Fix queries.
Like The College Fix on Facebook / Follow us on Twitter
IMAGE: MatiasDelCarmine/Shutterstock