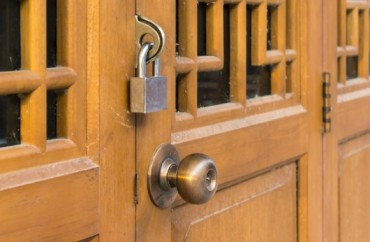 College has recently dealt with racial tensions, student protests
Evergreen State, the Washington State college recently rocked by racial tensions and student protests, remains closed today after having been shut down and evacuated yesterday in the wake of a "direct threat to campus safety."
The school remains on "suspended operations" after the phoned-in threat yesterday, in which an individual threatened to bring a .44 Magnum firearm to school and shoot "communist scumbags," according to KIRO7.
The threat comes on the heels of high tensions at Evergreen State following several student protests and controversies, including a student mob that screamed at and harassed a white professor for not leaving campus on an anti-white "Day of Absence."
Buildings were searched and no one was determined to be an active threat. Olympia police, Thurston County Sheriff's deputies and State Patrol troopers all responded, and Evergreen staff is in contact with the Federal Bureau of Investigations.

The school is technically on "suspended operations." Staff are present to provide campus services and ensure safety. Police also are on campus.

There have multiple incidents of racial tension on campus, including a demonstration last week. The threat also comes after a multicultural group suggested white people leave for a Day of Absence, which they said was meant to be a non-racist effort…

But it's not clear if Thursday's threat had a tie to any previous demonstration or event.
Following numerous protests, the college's president, George Bridges, gave in to numerous student demands, including diversity / sensitivity training for both the college's police force and the wider college community.
Read the full news story here.
MORE: Evergreen State students told America created ISIS
MORE: White professor forced to flee campus as police say he's not safe
Like The College Fix on Facebook / Follow us on Twitter
IMAGE: Shutterstock