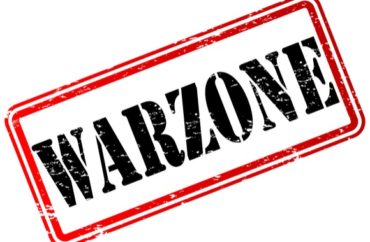 This is the second in a series reporting on a 900-page document dump obtained by The College Fix through a public records act request to Evergreen State College.
The recent upheaval at Evergreen State College caused a massive breakdown in normal operations as throngs of students confronted and shouted down administrators and scholars, accusing them and the campus of racism, then various threats to the campus prompted it to close for several days.
The toll it all took on the campus community was apparently akin to some sort of warzone, according to one faculty member.
"I witnessed many people in shock last week and now people who are exhibiting signs of PTSD as well as grief and extreme fear," Dr. Sandra Yannone, director of the college's writing center, told President George Bridges in a June 1 email.
"A faculty member and friend came up to me at the end of the meeting literally crying from feeling hopeless about how things have unfolded after so much work these past two years to increase our commitment to equity," continued Yannone, who notes in her email signature line she uses the she/her and they/them pronouns.
The email was obtained by The College Fix through a public records request. Yannone was one of several campus leaders who stated the protests and their fallout was taking a toll on the public university, previously known for its laid-back, progressive hippie vibe.
Evergreen State did not respond to a request for comment regarding Yannone's email.
Yannone wasn't the only faculty member to contact Bridges about the effect the chaos has on the campus. Erica Hernandez-Scott, an education professor, also issued concerns.
"At least three of my colleagues have received threats of violence. How many Black women will be sacrificed in the name of free speech?" Hernandez‐Scott said in a May 31 email to Bridges recently obtained by The College Fix.
Additionally, the school's provost reminded professors in an email to take into account the efforts of student protesters when it came to assignments; he requested faculty "consider the physical and emotional commitment the students have made and consider accommodations" for students, according to an email obtained by Campus Reform.
The emails from Yannone and Hernandez-Scott came about a week after student demonstrators accused a white biology professor, Bret Weinstein, and the university of perpetuating racism.
Students cornered Weinstein and shouted him down over his choice not leave campus earlier in the year during a "Day of Absence," in which white students and employees were asked to stay off campus for the day.
Next, students accused Bridges and Evergreen's administration of racism during a contentious meeting. They also issued a string of demands to combat the alleged racism on campus, most of which the university agreed to implement.
The events on campus garnered national attention and amid the upheaval the college was shut for multiple days in early June because of threats it received. Student vigilantes even took to patrolling campus with bats and batons.
Yannone's email was in response to a message, sent out before the campus closures, from administrators regarding "online, email and voicemail attention" received by some at the college over the protests. Yannone suggested to Bridges that the university provide "a clear message about crisis counseling services."
The email she responded to had been sent to faculty from Bridges and outlined the safety precautions the college was taking amid the volatile campus climate and threats it had received.
"We are concerned about the online, email and voicemail attention people are receiving who can present a material danger to community members. We are also concerned about and aware of the fear and anxiety that emerges with the knowledge that this activity is occurring," Bridges stated. "We also know that many students are struggling in their interactions with each other following the events of last week as well as how they are engaging with each other on social media."
The email mentioned an "extremely frightening encounter" that allegedly occurred on May 30 in downtown Olympia when an Evergreen employee's "physical safety was put at risk by a vehicle waving a Confederate flag."
The email noted there was no clear connection between that incident and recent events on Evergreen's campus; however, it stated "this story is a reminder that hate‐inspired violence can affect our campus community."
"This is real for all of us, and especially for our students and colleagues who identify as a person of color, LGBTQ, religious minorities, living with a disability, and other marginalized groups," the email stated.
MORE: Read the emails Evergreen State's president was sent that denounce him as a foolish coward
Like The College Fix on Facebook / Follow us on Twitter
IMAGE: Maximilian Laschon/Shutterstock