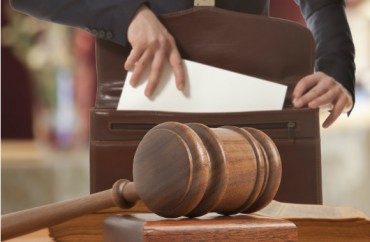 Jack Montague held his tongue for weeks after he mysteriously left Yale – right as the basketball team he led was blazing toward the NCAA Tournament.
Now his lawyer says Montague "intends to sue" the school for an expulsion that "was wrong, unfairly determined, arbitrary, and excessive by any rational measure," in response to rape allegations with no credibility, in a statement to the media Monday.
Lawyer Max Stern said Yale's own investigator found the following:
The two students developed a relationship that led to them sleeping together in Jack's room on four occasions in the fall of 2014.

On the first occasion, the woman joined Jack in bed and stayed the night.

On the second occasion, she entered his bed voluntarily, removed all of her clothes and, during the night, woke him to perform oral sex.

On the third occasion, she joined him in bed, voluntarily took off all her clothing, and they had sexual intercourse by consent.

On the fourth occasion, she joined him in bed, voluntarily removed all of her clothes, and they had sexual intercourse. Then they got up, left the room and went separate ways. Later that same night, she reached out to him to meet up, then returned to his room voluntarily, and spent the rest of the night in his bed with him.

The sole dispute is as to the sexual intercourse in the fourth episode. She stated that she did not consent to it. He said that she did.
The charge was actually filed by a Title IX official at Yale, not Montague's sex partner, a year after the incident, and the Yale committee that investigates rape allegations – followed by the dean and provost – showed a stunning lack of judgment, Stern says:
Only two persons could have known what happened on that fourth night. The panel chose to believe the woman, by a "preponderance of the evidence." We believe that it defies logic and common sense that a woman would seek to re-connect and get back into bed with a man who she says forced her to have unwanted sex just hours earlier.
The lawyer said it's "not coincidental" that Montague was expelled barely a month after an Association of American Universities report said Yale was a hotbed of sexual assault and Yale President Peter Salovey promised to "redouble our efforts" against it:
From what appears, Jack has been pilloried as a "whipping boy" for a campus problem that has galvanized national attention.
Yale spokesman Tom Conroy implied to the Hartford Courant that the panel of "five trained members" simply didn't believe Montague in spite of the facts:
"Where cases involve judgments about the witnesses' credibility, all of the available corroborating or contradictory information is carefully weighed to determine who is telling the truth."
As we have previously noted, a Yale student can be found responsible for sexual misconduct if just three of the five "trained members" are 51 percent sure of the accused's guilt – an overall evidence standard of 31 percent.
Read the statement and Courant story.
RELATED: Yale basketball captain expelled based on evidence standard that starts at 31% confidence
h/t Inside Higher Ed
Like The College Fix on Facebook / Follow us on Twitter
IMAGE: Shutterstock