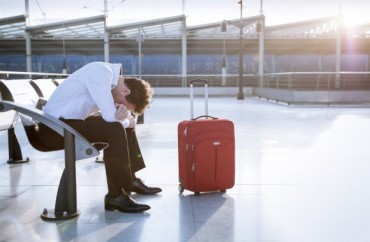 It really was only a matter of time: The Federal Aviation Administration has been sued in federal court for violating the civil rights of "thousands of men and women."
The College Fix reported back in May of last year that the agency had purged "some 3,000 qualified candidates with degrees in air traffic control and FAA accredited degrees" in order to … racially diversify the country's air traffic controller pool.
Those 3,000 individuals now had to "compete" with "with thousands of people the agency calls 'off the street hires'" whose only needed qualifications were US citizenship, a high school diploma, speak English, and "pass" the new FAA test, the BQ — Biographical Questionnaire — which is basically a "personality test."
Close to 3,000 students who spent money obtaining degrees through the CTI programs, and had passed FAA required skills tests, were suddenly and without explanation ruled ineligible. The FAA instituted a new personality test designed to weed out applicants in place of the older aptitude test. A FOX Business investigation, TROUBLE IN THE SKIES, first reported the hiring scandal and charges that FAA employees helped select students cheat on the new personality test.

The Mountain States Legal Foundation (MSLF) filed the suit on behalf of CTI graduate Andrew Brigida. He achieved the highest possible score on the FAA's air traffic control aptitude test but was ruled ineligible by the FAA's new personality test.
RELATED: FAA's quest for diversity discards highly qualified candidates … and endangers everyone
"I felt angry. Because you take all this time, you're told this is the way, going to the CTI school to be hired, and they say sorry it doesn't matter anymore." Brigida said he spent $40,000 to obtain his degree but, "I feel all that time and money was wasted, just four years down the drain."

Brigida wants the FAA to reinstate his eligibility to be hired or to compensate him for the money he spent obtaining his air traffic management degree.
MSLF's President William Perry Pendley called the Biographical Questionnaire "the epitome of psychobabble." Indeed, the rationale for its use sounds much like the one behind the racial "critical mass" supposedly necessary for "educational benefits" at colleges.
Fox Business, as The Daily Caller notes (and to whom the hat tip goes for this article), seems to be the only media outlet interested in this (quite concerning) story.
RELATED: FAA's quest for diversity fails the 'Ricci' test
Like The College Fix on Facebook / Follow us on Twitter
IMAGE: Shutterstock