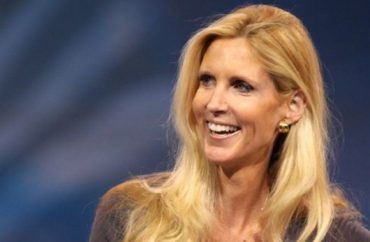 The University of California-Berkeley will take insults from right-wing pundits and free-speech crusaders, but it can't withstand a barb from Robert Reich.
The university, the self-serious home of the "Free Speech Movement" for 50 years, has reversed its cancellation of a lecture by Ann Coulter, the fiery anti-immigrant writer, in the face of a massive and ideologically diverse backlash, The New York Times reports.
It seems to have been particularly stung by comments from one of its best-known professors, former Clinton administration Labor Secretary Robert Reich:
It's one thing to cancel an address at the last moment because university and local police are not prepared to contain violence – as occurred, sadly, with [February's canceled speech by anti-feminist provocateur Milo] Yiannopoulos. It's another thing entirely to cancel an address before it is given, when police have adequate time to prepare for such eventualities.

Free speech is what universities are all about. If universities don't do everything possible to foster and protect it, they aren't universities. They're playpens.
It also got mocked by the satirical website The Onion.
Berkeley Campus On Lockdown After Loose Pages From 'Wall Street Journal' Found On Park Bench https://t.co/Qxdap24EIK pic.twitter.com/8aQLO2euUP

— The Onion (@TheOnion) April 20, 2017
According to the Times, the administration will now let Coulter speak on May 2. No word yet on whether Coulter has accepted the new date. She previously said she would show up April 27, as originally scheduled, regardless of whether the administration approved.
The administration had imposed onerous conditions on Coulter's speech that she had agreed to, but she asked for her own guarantees, according to the Young America's Foundation, which is cosponsoring the event:
1) That the University of California chancellor request that the Oakland chief of police refrain from telling his men to stand down and ignore law-breaking by rioters attempting to shut down conservative speakers, as he has done in the past; and

2) That UC-Berkeley announce in advance that any students engaging in violence, mayhem or heckling to prevent an invited speaker from speaking would be expelled.
MORE: Berkeley Republicans stay strong, active despite repeated attacks against them
Like The College Fix on Facebook / Follow us on Twitter