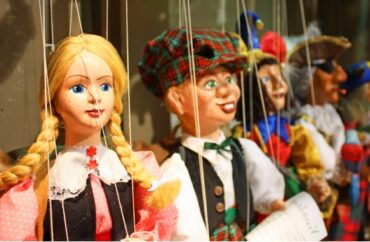 UPDATED
Proposed program cuts include education, civil engineering, art history and foreign languages
Amidst an approximately $45 million budget shortfall, West Virginia University may cut more than 30 academic programs and 160 faculty jobs.
"After several months of review," the public university "has made preliminary recommendations to adjust its academic offerings," according a recent news release.
The release referred to a July announcement of 128 academic programs that would "undergo further review," meaning they could be retained, merged with another program or slashed.
The College Fix emailed WVU Executive Director of Communications April Kaull to ask when the university expects the reviewed programs to be formally cut or retained, whether WVU plans to cut administrative roles and for general comment.
"The Provost's Office distributed preliminary recommendations, including the number of faculty positions recommended to be retained in each department, Thursday (Aug. 10) to the deans and chairs following a several-months-long program portfolio review process," Kaull responded Friday. "All potentially affected faculty were notified Friday (Aug. 11)."
"An appeals process is currently underway regarding the preliminary recommendations," Kaull continued. "Once that appeals process is complete and recommendations are finalized, they will be presented to the WVU Board of Governors for a vote on Sept. 15."
"Importantly, this process had already started, and continues, regardless of the budget challenge," Kaull added. "That challenge has simply accelerated and intensified it."
Officials said the programs in limbo were chosen based on "student demand, career opportunities and market trends."
"Students have choices, and if we aim to improve our enrollment numbers and recruit students to our University, we must have the programs and majors that are most relevant to their needs and the future needs of industry," President E. Gordon Gee stated in the release.
Majors on the chopping board include programs in civil engineering, education administration,  art history, musical theatre, and puppetry, according to a July news releases. The puppetry major has faced elimination threats before, according to the student newspaper.
We are currently looking to potentially reduce 169 faculty lines over the next two years," WVU rep Kaull said.
The university has already cut "non-faculty staff" positions by approximately 500 between 2015 and 2022, according to an email reviewed by the James Martin Center.
WVU "has made the responsible decision to cut many low-productivity programs across the institution," James Martin Center President Jenna Robinson wrote in a Thursday editorial. "Its actions should be a model for struggling universities across the country."
In a June 15 open letter to the WVU administration, 55 faculty members criticized officials' decisions and procedure.
WVU administrators are laying off faculty and staff in an unprecedented manner," the faculty wrote.
"Despite its claims, the WVU administration has been neither transparent nor consistent in developing the RIF process as a solution to the budget deficit," they stated.
Even more, "it is astonishing that the administration would lay blame for the circumstances necessitating the RIF on faculty who, along with staff, will be most harmed," according to the letter.
The Fix emailed three signers, English Professor Gwen Bergner, physics Professor Alan Bristow and geography Professor Rick Landenberger to ask how the administration should manage programs that have low student demand and how they think the administration ought to have been more "transparent" in its approach. No response has been received.
The letter referenced a President Gee's May 8 address to the faculty senate in which he defended the "undergoing transition."
In the address, Gee (pictured) stated the university had arrived at its present position due to the "loss of [state government] financial support for education across this country" for private as well as public institutions, which has been "staggering."
He also blamed the "demographic cliff," from which he "anticipat[ed]" an approximately 20 percent reduction in students and the "great dropout" of four million students from college.
However, "perhaps the biggest issues," according to Gee, is that "higher education has lost the support and trust of the American public."
"We are our own worst enemy in that regard," he said.
"We have been isolated, we have been arrogant, we have told the American public what they should think…they are now telling us what they think, and they have dropped away," he said.
"We have to turn that around," Gee said.
MORE: Here are five of the most obscure college degrees in America
IMAGE: Paolo Gallo/Shutterstock
Like The College Fix on Facebook / Follow us on Twitter