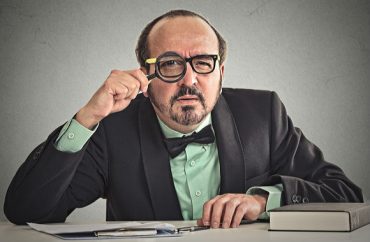 Unless a miracle of faculty governance takes place this spring, incoming students at Harvard will be forced to take an oath if they want leadership positions or postgraduate fellowships like the Rhodes.
It's part of Harvard's banal and poorly explained war against single-sex clubs, and it's drawn rebukes across the ideological spectrum, including its Ivy League peers at the University of Pennsylvania.
Harvard faculty are exempt from such quizzing about their non-professional memberships.
But as the Martin Center's George Leef reminds us, faculty in many places are bound by the same kind of "loyalty oaths" that Harvard students will soon bear.
They go by a different name – "diversity statements" – and they are particularly used to weed out prospective faculty or get rid of those who don't have tenure or seek promotions:
Traditionally, faculty candidates have been evaluated on the basis of four documents: a cover letter, their curriculum vitae, research statement, and teaching statement. Now, a fifth document is being added—a statement in which the individual expresses his or her commitment to "diversity." That is, how important it is to the individual, how he or she acts to further diversity, and so on.
They are intentionally opposed to merit-based decisions and "non-leftist scholars," Leef says, citing a recent paper about diversity statements in Oregon higher ed. It was written by Portland State University Prof. Bruce Gilley for the Oregon Association of Scholars:
At many universities, he explains, there is an unspoken ideology that "emphasizes group identity, an assumption of group victimization, and a claim for group based entitlements." On the other hand, "Classical liberal approaches that emphasize the pluralism of a free society, the universalism of human experience, and the importance of equality before the law have been regarded as invalid."

Scholars who don't demonstrate enough zeal for the former or any sympathy for the latter are put under a great disadvantage. The ideological purists who often dominate in hiring and promotion decisions don't want dissidents in their schools if they can be kept out.
NAS Affiliate Oregon Association of Scholars Launches New Website https://t.co/Q7HN1Ofpym pic.twitter.com/Dl5vkNqDrb

— NAS Scholars (@NASorg) January 18, 2017
Some examples of How to Succeed in Academia Without Really Trying:
Say you oppose the "standard white and Western model of legitimate knowledge"

Write a diversity statement showing your authentic opposition to "commonly recognized forms of oppression" for the hiring committee (i.e., don't try if you have to fake it)

Show your participation in "diversity and inclusion" activities, rather than your track record in "pluralistic settings" (this is important at Oregon Health & Sciences University)

Discuss how you will spend time "advocating for normative and policy change" (now a faculty requirement at Oregon State)
Gilley's Portland State may have the granddaddy of all useless orthodoxy mandates: a list of 44 not-really-questions asked by the not-Orwellian-at-all Diversity Action Council. Here are just two:
"the role of diversity in shaping your social style"

The candidate's plan to attack "the pervasive belief that diversity and excellence are somehow in conflict"
Leef's solution to this top-down cult of correctness? Another top-down measure:
The Higher Education Act is currently before Congress for reauthorization and quite a few good amendments have already been suggested. … We could end the use of "diversity statements" if Congress amended Title IV to say that no school that receives federal funds may require any current or prospective faculty member to declare his or her position on or actions regarding any political or social issue.

After that, perhaps the Department of Education could send out a "Dear Colleague" letter explaining what that means: no ideological screening for faculty members and a commitment to enforcing it.
If Congress is too lazy or apathetic to correct these illiberal trends (there's decent evidence of that already), Leef says, there's always First Amendment litigation.
Like The College Fix on Facebook / Follow us on Twitter
IMAGE: pathdoc/Shutterstock