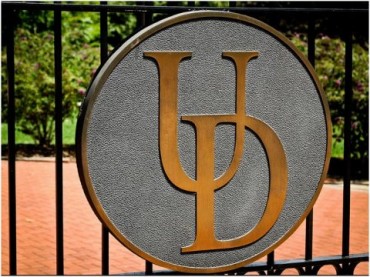 The union representing teachers at the University of Delaware is upset with President Patrick T. Harker.
Harker had the temerity to opine that colleges are "pricing themselves out of the reach of the middle class," and that high costs can helped be contained "by rethinking our mission and our methods."
The UD president wrote an article for the Philadelphia Inquirer titled "Universities must adapt to meet student needs" back on February 5.
An executive council member of the UD faculty union, Gerry Turkel, said in response that "… it's inconceivable to me that a president of the University of Delaware would put forth an alternative to the education that we offer, and be so dismissive of what he considers to be his faculty."
In response [to President Harker], the Executive Council of the American Association of University Professors, UD Chapter, last week took issue with nearly every point in Harker's remarks.

"At a time when the University of Delaware is engaged in recruiting students and planning a capital campaign, it is puzzling why President Harker would write 'smart students are seeking innovative and less expensive degree paths,' " the statement reads. Harker's sense that universities should deliver learning that "suits the customer," they wrote, "is an affront to the mission of university education and to core values of academic life."

"A system of education that is rooted in for-profit and itinerant faculty who are not stable, and basically run by managers, rather than people who are fully engaged in the mission of higher education," said Turkel, who teaches sociology and legal studies, "is no substitute for face-to-face, fully developed relationships between faculty members who engaged in research and who have local and national reputations, and are working with students on a daily basis."

The council acknowledges the skyrocketing cost of a college education, saying that "the costs of higher education have been shifting from state governments to students and their families." But it said that for-profit schools are "contributing to current problems" and that "a scandalous portion" of the more than $1 trillion in U.S. student debt is paid to the schools.

And, the council added, "Expenditures on faculty are not the cause of increased costs to students and their families."

UD, the council pointed out, "is in excellent financial condition."
That is certainly true; Delaware has a $1.3 billion endowment.
Nevertheless, "there's a crisis coming," Harker says, as college costs skyrocket (UD currently costs $12,300 for in-state students; $30,700 for out-of-state) and "smart students … [go] online to find innovative, less expensive degree paths."
Read the full News Journal article and President Harker Inquirer piece.
Like The College Fix on Facebook / Follow us on Twitter
IMAGE: USArmyRDECOM/Flickr