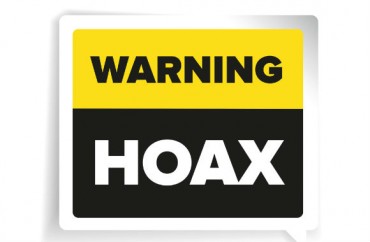 Who'd've guessed? The female Muslim Baruch College student who claimed she was assaulted on a New York subway train by "three drink white men" shouting "Donald Trump!" is now under arrest herself — for making up the whole thing.
Yasmin Seweid had said the trio shouted at her "Get the hell out of the country!" "You don't belong here!" and then followed it up by attempting to tear off her hijab. Later, her father made a big stink that no witnesses to the incident were willing to assist his daughter.
That's because there were no witnesses.
According to the New York Daily News, Seweid has been charged with filing a false police report.
"This isn't something we normally like to do but she had numerous opportunities to admit nothing happened and she kept sticking by her story," a police source said.
"We dedicated a lot of resources to this — and don't get me wrong, this is what we do — but we had guys going back and forth, looking for video and witnesses. And we couldn't find anything.

"Nothing happened — and there was no victim."

She provided police a description of the suspects, one of whom police believed they saw on video following her when she got off the subway at Grand Central Station to look for police. At the same time, there were inconsistencies in her story.

MORE: Muslim Baruch College student's 'hate crime' allegations follow curiously similar pattern

For awhile, police believed those to be nothing more than typical of someone traumatized, but detectives could not find witnesses or any significant video.

Then, last week, she left home and was reported missing on Thursday — only to turn up safe and sound Friday.
The "fishiness factors" of Seweid's tale included: not a single witness coming forward, no (witness) cell phone video, no evidence on surveillance video, and her own cell phone's battery dying out before the "encounter."
As The College Fix noted ten days ago, her story was "remarkably akin to those made by others across the country, post-election — incidents which either turned out to be phony or quite inconclusive."
Read the full Daily News story.
MORE: Villanova student drops case against alleged pro-Trump assailants
MORE: U. Michigan lecturer's alleged 'hate' assault remarkably similar to others
Like The College Fix on Facebook / Follow us on Twitter
IMAGE: Shutterstock