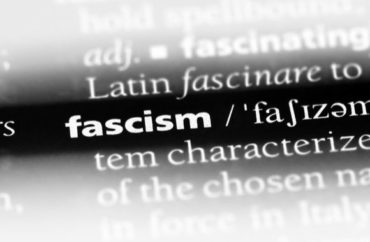 UPDATED
Woe to you, teachers of the law and Pharisees, you hypocrites! You are like whitewashed tombs, which look beautiful on the outside but on the inside are full of the bones of the dead and everything unclean. In the same way, on the outside you appear to people as righteous but on the inside you are full of hypocrisy and wickedness.
Syracuse University brags about its commitment to free speech by printing the First Amendment in giant letters on the facade of its communications school.
But in the shadowy and vague pit of a University Conduct Board hearing, it is full of hypocrisy and wickedness.
Less than two months after videos of private satirical skits at a fraternity house were leaked to the internet, the private university has imposed suspensions of up to two years on 15 pledges from Theta Tau, spuriously claiming they violated Syracuse's harassment policy.
Reminder: This is the same university that supported a professor who incited violence in real time against political opponents in the same physical space, yet deemed students who performed in off-color skits that mocked conservative stereotypes to have harassed … who exactly?
MORE: Law prof files Title IX complaint against Syracuse for 'sham' prosecution
Read Dean of Students Robert Hradsky's update on the student conduct process in connection with the investigation of the Theta Tau fraternity. https://t.co/RaKEZud5Lg

— Syracuse University (@SyracuseU) June 8, 2018
The school refused to disclose the draconian punishments it issued for speech in private that was never intended to become public, citing "federal privacy laws."
But the Foundation for Individual Rights in Education, which has started a pressure campaign to force Syracuse to reinstate the students, posted the redacted hearing results given to one unidentified pledge.
Even though this student was deemed "not responsible" for two conduct-code violations and a sexual-harassment charge was dropped, the student still received a draconian punishment on the harassment and Greek-code charges:
You are hereby placed on a status of indefinite suspension from Syracuse University for two academic years, effective immediately. You are to remain on indefinite suspension until the fall 2020 term. … Should you need access to campus property or programs for any reason, you must obtain prior approval from [the Office of Student Rights and Responsibilities]. Failure to adhere to this directive will result in new Code of Student Conduct charges being filed where Expulsion is a possibility and you will be arrested for trespassing. …

You may petition to return to Syracuse University as early as the fall 2020 academic term. To be considered for readmission for a future academic term, you are required to submit a petition demonstrating your good citizenship during your time away from Syracuse University.
In order to return, the student must submit a written statement "reflecting on what you have learned from" Syracuse's fascist action toward him, as well as written verification that he has completed at least 160 hours of community service. (FIRE notes this is a more severe punishment than meted out by New York state law for jury tampering.)
Is there also a mechanism to evict Syracuse President Kent Syverud (below) from campus for poor citizenship, and force him to write a groveling apology and reinstate student victims of the university's Star Chambers?
Reminder: Syverud said Syracuse would take "legal action" against the fraternity members and pledges. The district attorney swiftly said that wouldn't happen, because there was nothing illegal in the videos. It can't even tolerate dissent within the faculty, firing a professor who privately (!) rebuked the university.
Noticing a pattern? Syracuse punishes people who do things in private it doesn't like. What is more fascist than that?
MORE: Syracuse charges fraternity with satire 'beyond the bounds of free speech'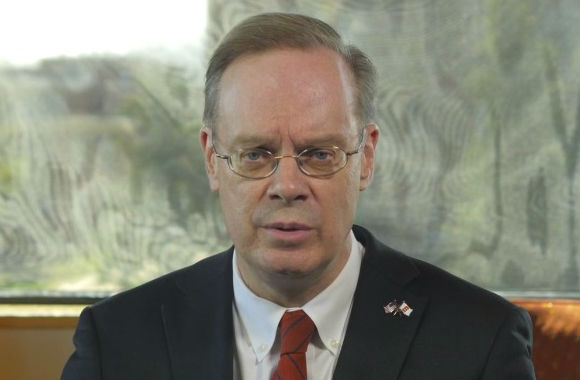 Racially diverse pledges told to reflect on 'inclusion'
Perhaps most insulting as a condition of return:
Find three (3) books related to the topics of inclusion and/or bystander intervention. Write a 1-page synopsis of each book. Using the three books that you read, along with additional sources, write a 12-page research/reflection paper on the following prompt:

a. What does it mean to be a member of a diverse community?
b. How do you plan to contribute in a meaningful way to the communities of which you are a member?
c. What does inclusion mean to you?
Is the Office of Student Rights and Responsibilities bloody daft? As FIRE points out today, "the pledges punished were racially diverse":
"Instead of keeping its promise of freedom of expression, Syracuse's investigators went straight to 'show me the man and I'll find you the crime,' endorsing the absurd belief that the roast threatened both the mental and physical health of people who were neither mentioned in it nor present for it," said [FIRE's Ari] Cohn. "Labeling this obvious satire 'harassment' makes light of the actual cases of serious harassment that colleges should be looking to combat, and wastes resources that could be used to investigate real offenses. Labeling it a 'breach of the peace' is just stupid."
Indeed, Syracuse determined that a room full of racially diverse pledges roasting conservative fraternity brothers in their own home – none of whom filed a complaint! – constituted "an immediate breach of the peace" and went "beyond the bounds of protected speech."
To add … well, further insult to injury, Syracuse gave the pledges a single day to submit their "intent to appeal" the decision, and three days to submit their full appeal of the outcome.
.@SyracuseU, 16 students have been suspended for 1-2 years for private speech at a fraternity roast. Offensive? Sure but that is the point of a roast. "Fighting words?" No. https://t.co/ggfW1necd4 @realjeffreyross 1/2

— Greg Lukianoff (@glukianoff) June 8, 2018
MORE: Syracuse fires prof for privately disagreeing with punishing satire
Cohn lashes out at Syracuse for trying the pledges as a group "by a biased committee" and assigning an "agent of the university" to represent them: "Syracuse has the gall to maintain that justice was served."
In order to create this fiction, Syracuse had to intentionally misstate New York state law, which defines a breach of the peace as conduct "in public" (not a fraternity house), and absurdly determine that the pledges committed "destructive behavior" because people who chose to watch the leaked videos could face threats to their "mental health, physical health and safety."
Syracuse might as well tell the few black students on campus that they breached the peace by singing along to crude rap songs in their rooms, if one of them shares the video on Instagram and it offends their white majority peers.
"Apparently, all that is required to throw a student out of school is that some other student claims to feel unsafe," Syracuse Law Prof. Gregory Germain, who advised some of the pledges and filed a Title IX complaint against the university with the Department of Education, said in FIRE's release:
Rumors and self-serving statements by anonymous students are enough to justify severe academic punishments without regard to whether the accused's statements or conduct are objectively threatening to anyone. It's a terrible day for due process and free speech on college campuses.
Germain told Syracuse.com that suspensions ranged from one to two years for the 15 pledges, even with no findings that they caused physical harm, threatened violence or possessed alcohol. He believes they will "consider legal action" after today's 5 p.m. deadline for filing full appeals.
Read FIRE's post and call to action, Syracuse's letter on hearing results, and Syracuse.com coverage.
CORRECTION: FIRE notified The Fix that it initially provided the wrong number of pledges who were suspended. The correct number is 15. The article has been amended accordingly.
MORE: Syracuse sued for stifling speech, denying due process
IMAGE: Casimiro PT/Shutterstock, Syracuse University
Like The College Fix on Facebook / Follow us on Twitter