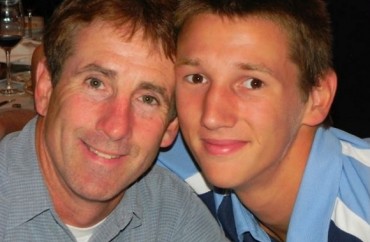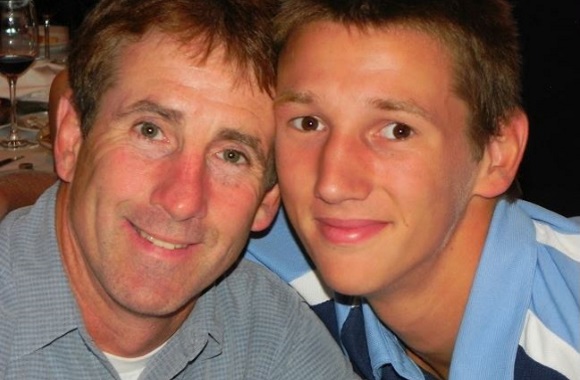 A young man falsely accused of rape during college was recently cleared by the courts. A father and mother can breathe again as their 24-year-old son applies to grad schools, his bachelor's degree earned and his season of turmoil behind him.
But for the Mock family of North Carolina, getting to the place they're at now had a steep price. Careers ruined. Dreams dashed. Athletic glory denied.
C.D. Mock said he believes he recently lost his job as wrestling coach at the University of North Carolina-Chapel Hill in part because of his son's ordeal.
As for Corey Mock, he enrolled at the University of Tennessee-Chattanooga a talented wrestler, and going into his senior year last fall was ranked fourth in the nation. It was set to be one the most exciting, challenging and fulfilling years of his life.
But after a co-ed accused him of rape, Corey was not allowed to wrestle his senior year. His attorneys also told him to avoid all social gatherings as they fought the allegations. His senior year turned into one of isolation and depression.
"Being falsely accused, it's a very stressful environment," C.D. Mock, Corey's father, told The College Fix in an interview. "You believe you haven't done anything wrong and yet the wall is coming down on you. … There was a lot of depression."
"I offered for him to come home, but he felt it was important that he stay and try to get his education and fight this thing," C.D. Mock added. "We are very proud of him."
C.D. notes if it wasn't for the support of the "wrestling family" at UT-Chattanooga, he would have forced his son to come home, such was the stress.
Even though an initial campus proceeding cleared Corey of wrongdoing, after more administrators became involved, that initial ruling was reversed. Next, officials tried to expel Corey – not once, but twice – as the claim wound its way through the Tennessee court system.
The family's attorneys obtained rulings that allowed him to continue with school during the legal battle. If not for that, Corey might not have his bachelor's degree today, his father said.
Now 24-year-old Corey – exonerated in August by a Tennessee judge, who called campus officials' decision to find him guilty "arbitrary and capricious" – is applying to grad schools, and hopes to earn his teaching credentials.
Maybe, if he's lucky, the NCAA will grant him a sixth year so he has the opportunity to wrestle once more, his father said. But Corey's dream of becoming a college wrestling coach may be permanently benched.
"Yes, they destroyed his college career, but much more so than that, he wanted to be a college coach, and they took that away from him," C.D. Mock told The College Fix.
The night in question
Corey Mock was accused of sexual assault in the spring of 2014 by a fellow student. Mock met the alleged victim, Molly Morris, on Tinder, and official court documents state they both initially liked each other. A friendship began, cell phone numbers were exchanged, and the two started to hang out.
One night at a party, and after some boozing, Morris claims she went to the restroom and vomited while Mock looked after her, court documents state. They ended up in a bedroom and had sexual intercourse.
Morris indicated via texts the next day she did not remember anything from the previous evening. Months later, she accused him of rape, claiming she believes she was drugged and that Corey covered her mouth when she cried out in pain.
Corey vehemently denied both allegations, neither of which were ever proven. Moreover, during intercourse, he recalled her helping position him inside her to aid the encounter along, court documents state.
In a statement to The College Fix, C.D. Mock said "Corey has stated all along when asked that at no time did he ever observe her vomiting and at no time did he ever believe that night that she had vomited."
"He is not innocent in all of this," C.D. Mock also said of his son. "He is not guilty of sexual assault, but he is guilty of making poor decisions."
In the end, the judge ruled it was unfair and unlawful to force Corey Mock to prove the encounter was nonconsensual, and that the university failed "to carry its burden of proof."
"[T]he UTC chancellor improperly shifted the burden of proof and imposed and untenable standard upon Mr. Mock to disprove the accusation that he forcibly assaulted Ms. Morris," Judge Carol McCoy stated in official court documents. "He made no finding that Ms. Morris did not consent, intertwined the definition … of sexual assault and sexual misconduct, and made no distinction as to which acts had occurred."
RELATED: After 'six months of hell,' student accused of rape acquitted by jury
The ruling was hailed by many as a victory for critics of affirmative consent, who say it unfairly shifts the burden to young men to prove sex was consensual after they've been accused of assault.
Loosely defined, affirmative consent requires two students who engage in sexual activity to obtain verbal and ongoing consent to escalate the encounter throughout its entirety.
More fallout
For C.D. Mock, 56, the victory was bittersweet.
Not only did it come at a steep price for his son, but he said he believes he lost his job as a wrestling coach at the University of North Carolina-Chapel Hill in part because of his son's ordeal.
C.D. Mock had worked as the wrestling coach at UNC for nearly 15 years when in the spring of 2014 his son was accused of rape.
Mock – himself a former wrestling champion and a fighter by nature – launched a blog to bring attention to the lack of due process young college men are afforded by administrators after they're accused of sexual assault, at UT-Chattanooga, UNC, and other campuses across the nation.
But Mock's own boss, UNC Chancellor Carol Folt, is a champion of affirmative consent, one of the main things he criticized on his blog and the central issue in his son's legal battle.
"She is very connected to a lot of feminist in the … area, and every time I would send out something on my blog, all these feminists would be tweeting at Chancellor Folt," Mock said.
Mock, for his part, said nothing he wrote on his blog "was in any way, shape or form offensive or attacking. What I tried to do is point out that this process, this agenda of affirmative consent, is a bad thing, and I tried to use facts and other people's information to do that."
This summer, he was fired as wrestling coach. He questions "the timing," he tells The Fix.
Mock went into greater detail in an opinion column he wrote last month for the Raleigh-based Pope Center for Higher Education, in which he defended his record as UNC wrestling coach and explained the dynamics surrounding his version of events:
There is absolutely no doubt in my mind that I was fired because my views differed from those at the leadership of UNC as well as some highly political people who had influence on UNC leaders and had absolutely nothing to do with my performance as wrestling coach.
In a statement to The College Fix, UNC's Director of Athletics Bubba Cunningham denies Mock's outspokenness had anything to do with his termination.
"I appreciate C.D.'s service to the program over the last 15 years and wish him luck in his future endeavors," the statement read. "I believe a new head coach will re-energize the program and return it to the level of success I expect from all of our teams. It was simply time for a change."
In an interview with The College Fix, Mock acknowledged there is no way to prove his gut feeling, and like his son, he's moved on. But he'll still talk to those who want to know his story.
"We feel blessed and thankful that we won the case, and at this point our purpose is to try to do what we can to make sure other families don't go through it," Mock said.
RELATED: Student cleared of rape after five years in prison tours the country telling his story
'How many … lives destroyed before everybody wakes up to this?'
C.D. Mock recently told his story to Fox News for a segment expected to be aired later this month. He said he rejects the "men's rights activist" label some have given him. He said he is just a dad fighting for common sense and fairness.
He's continued to update his blog, although he said he's not sure how much longer that will last. He's eyeing operations that work with rescue dogs, another passion of his, he said.
As for advice for other families, the No. 1 weapon is "knowledge," Mock said.
"Don't be caught off guard," he said. "Have conversations with your son, have conversations with your daughter."
But knowledge isn't a panacea.
"In this environment, don't expect justice," he said. "They are going to do everything they can to kick him out of school."
Short of that, save sex for marriage or film sexual encounters, he adds.
"Good advice is to tell young people don't have sex before marriage," he said. "However that is probably not practical advice in this day and age, so I think the practical advice to navigate specifically this whole concept of affirmative consent is you have to throw common sense out the door and look at it like a legal process. So that means you need to record on a video every step of the process."
As crazy as that sounds, the stakes are that high, at least for now, he said.
"I think the pendulum is beginning to swing, because people are realizing this isn't good, it's not right, it's not practical, and it's not going to work," he said of affirmative consent. "And the only question is, 'How many young men have to have part of their lives destroyed before everybody wakes up to this?' "
RELATED: Lawsuit forces university to drop rape charge against student, but threats to other innocents loom
College Fix reporter Michael McGrady contributed to this report.
Like The College Fix on Facebook / Follow us on Twitter