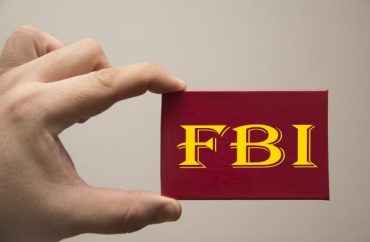 The FBI and Secret Service have been "in frequent contact" with the president of California State University-Fresno regarding tweets made by one of the school's professors.
Lars Maischak tweeted several threatening messages about Donald Trump and Republicans back in February including "To save American democracy, Trump must hang," and that there should be "[t]he execution of two Republicans for each deported immigrant."
Maischak's Twitter account has been deleted according to The Fresno Bee, and he has apologized for the tweets.
He also said he is "prepared to take full responsibility for [his] statements."
Fresno State President Joseph Castro was certainly … diplomatic in his take, saying he is "not ready to judge Maischak" and doesn't want to impede the prof's academic freedom.
"We want a free exchange of differing views," Castro said.
Castro said he returned to Fresno from the East Coast on Friday and learned about Maischak's tweets on Saturday. He said the university then contacted federal authorities, saying his main concern "is the safety of our students and the campus community. We're taking this situation seriously and cooperating with appropriate authorities." …

In an email to The Bee on Monday, Maischak accused Castro of "allowing himself to be instrumentalized for a right-wing smear campaign," and said he was not given an opportunity to explain his views to the university prior to its official public statement.

Maischak says the tweet in question was only meant to indicate Trump is a threat to democracy. "To read this as an invitation to, or expression of intent for, murder or assassination is far-fetched."

Threatening the president of the United States can be considered a felony, however. …

In his statement to The Bee, Maischak said Wednesday:

"I apologize for the tone and content of my statements made on Twitter.

"I ask forgiveness of those who felt threatened or offended by them.

"It was never my intent to harm anyone, nor to encourage others to harm anyone.

"My statements each represent the end point of a dark train of thought triggered by my despair over the actions of the present U.S. government. That is what I meant by calling them 'dark predictions.'

"It felt cathartic at the time to write them down.
Maischak added that he had a mere 28 followers when he made the tweets, and never expected anyone other than a few acquaintances to actually see them.
"To treat Twitter as of no more consequence than a journal was a poor decision," he said.
The prof noted he's received some "500 emails and more than 5,000 tweets" calling for his firing, deportation (he's German) and/or death since Breitbart.com broke the story about his tweets.
MORE: Fresno State prof: Trump 'must hang,' Republicans 'executed' for deportations
MORE: 'Women are being erased' by the Trump administration: UPenn professor
Like The College Fix on Facebook / Follow us on Twitter
IMAGE: Shutterstock