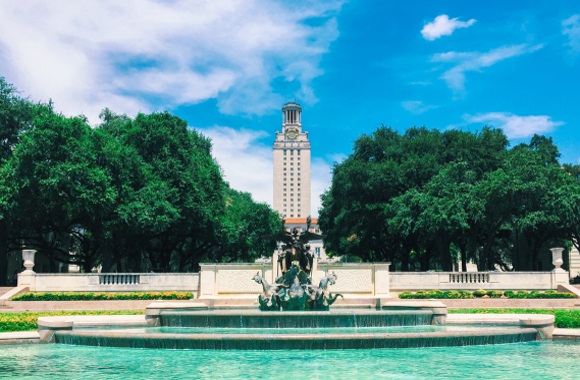 A University of Texas alumnus, fed up with liberal bias at his alma mater, has harnessed the power of social media to alert fellow Longhorns about the problem and generate pushback against leftism at the school.
Attorney Mark Pulliam, a graduate of the University of Texas School of Law, recently launched a new Facebook page called "Stop the Insanity at UT," which serves as a one-stop shop for campus news and commentary that exposes troubling trends at the Lone Star State's flagship public university.
"Most alums do not know about the speech codes, diversity team, and professor quotas. I wanted to get it all in one place so alums who want to hear about the university going crazy with social justice can visit my page," Pulliam told The College Fix in a telephone interview.
"My feeling is that if other alumni knew what I knew, and paid attention, they would be as bothered as I am," he said. "… Identity politics and the truth are going in opposite directions. I am doing my part to fix it. I love UT, and it makes me sick what's going on at my university."
The Facebook page's "about" section declares: "This page is devoted to exposing the radical agenda of UT President Greg Fenves, who is trying to turn UT into the replica of his alma mater, UC Berkeley."
It was launched earlier this month by Pulliam, who also writes for various center-right and legal-minded publications. So far the page has garnered 143 followers. Pulliam said he believes this growth will continue as people learn of its existence.
"I hope to get over 1,000 people," he said. "If I can get those 1,000 people to make phone calls and send emails to officials, they will have to pay attention."
So far feedback has been positive, he said.
"It is encouraging because in the week and a half the group has been up I have been getting messages saying 'thank you' and 'I share your concerns,'" he said.
Items shared on the page so far include a combination of older and more recent news articles and opinion columns that chronicle higher education diversity trends, an emphasis on social justice and identity politics, and other political correctness at UT-Austin.
Several of the articles shared are penned by Pulliam himself. He also adds some commentary to his posts. For example, on Sept. 16 he questioned the logic a campus event: "UT sponsors a 'Black Alumni Homecoming Weekend'? I thought segregation ended at UT nearly 70 years ago. This is progress?"
Asked to comment on the new Facebook page, Jay Schalin, director of policy analysis at the James G. Martin Center for Academic Renewal, said "I am delighted to hear about the formation of an alternative alumni group using Facebook at the University of Texas."
Schalin told The Fix that leftism has been advanced on college campuses with very little pushback, so this development highlights a new way for those concerned about higher education trends — especially alumni — to sound the alarm.
"The resistance to the control of our national intellectual life by the radical left … depends largely on legislators, trustees, and alumni," he said. "Alumni especially have an important role to play, since their donations and opinions can greatly influence the actions of administrators."
Schalin said he believes alumni "also need to find ways to broadly communicate with one another to expose what is really happening at their alma maters."
Pulliam said he hopes other concerned alumni start similar pages for their universities.
"Here's an idea: if an alumnus of every major college and university created a similar Facebook page (easy to do and free) to publicize the nonsense at their alma maters, it could draw even more attention to the need for reform," according to Pulliam. "Sunlight is the best disinfectant."
MORE: Articles about UT Austin from The College Fix
IMAGE: Kristina Yu / Shutterstock
Like The College Fix on Facebook / Follow us on Twitter