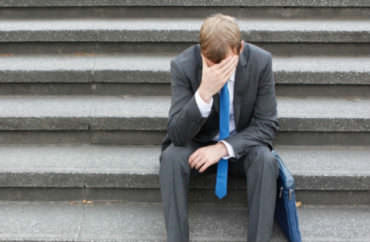 Lazy pleadings
Here's some free advice for university administrators: Don't mess with litigious students.
A federal judge refused to toss a First Amendment lawsuit against Arkansas State University by a student seeking to form a Turning Point USA chapter at the taxpayer-funded institution.
Last fall a university employee and campus police officer told Ashley Hoggard and a TPUSA employee they were violating campus policy by setting up a table on a walkway outside the student union and encouraging passing students to join the pro-capitalism group. The TPUSA employee was also issued a criminal trespass warning and banned from campus.
The university has a multifaceted speech policy. Free-speech zones can only be used on weekdays and students must request permission to use them from the director of student development and leadership. To use other areas, students must get permission 72 hours ahead from that director or the vice chancellor of student affairs.
Seemingly relevant to Hoggard's situation, the university requires the director to sign off on requests to distribute "noncommercial written material," and only in certain designated areas. Judge J. Leon Holmes noted that nothing in the policy requires officials to respond to requests "within a certain time frame or even at all."
Hoggard and TPUSA are suing to overturn the entire policy on its face and as applied to their activism as unconstitutional.
Judge Holmes ruled that Hoggard has standing to sue the university, even though she was never denied the required permit for her activism, precisely because "she had to seek a permit in the first place."
He also refused to give university officials qualified immunity at this stage, saying the factual record wasn't developed enough to say this situation parallels an earlier appeals-court ruling in favor of the University of Arkansas, known as Bowman.
The judge scolded the university for not even bothering to include that University of Arkansas policy in its pleadings:
Other than the description in Bowman and the court's as-applied analysis of it, this Court has no way of knowing whether it is materially indistinguishable to Arkansas State's policy. Moreover, even if the policies were materially indistinguishable, the forums are not. The spaces and their historical uses are unique to each campus.
Holmes hinted that the university should just change the policy, saying it is clearly a "prior restraint" on Hoggard's constitutional rights, and the Supreme Court has determined these restrictions to have a "heavy presumption" of unconstitutionality.
While not mentioned in Holmes' order, the student's lawyers at the Alliance Defending Freedom said Friday the free-speech zones cover "about one percent" of campus and give officials "free reign [sic] to restrict the content and viewpoint of student speech."
Read the order and alliance statement.
IMAGE: Happy Stock Photo/Shutterstock
Like The College Fix on Facebook / Follow us on Twitter