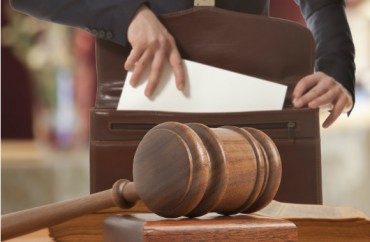 Big update to our story nearly a year ago about a gay student punished by Brandeis University based on sexual-assault allegations that included kissing his sleeping boyfriend, the accuser:
A federal judge in Boston has put Brandeis on notice that its investigative procedure lacked "basic fairness" to such an extent that it might have affected the outcome.
Judge F. Dennis Saylor denied Brandeis's motion to dismiss the suit by "John Doe," who claimed he lost lucrative job offers because of the punishment, though Saylor dismissed some of Doe's claims in the process.
The end result of the 89-page ruling: Brandeis must justify several of its practices, including the denial of cross-examination, the use of a single-investigator model, the refusal to provide the accused the specific allegations against him, and the suspicious use of the "more likely than not" evidence standard only in sexual-misconduct proceedings, whose results can have lifelong, severely negative consequences for the accused student.
RELATED: Brandeis branded gay student a rapist for awaking boyfriend with a kiss, suit says
Brandeis also must answer for some of the leaps in logic it made in Doe's specific case, including the equation of kissing a sleeping romantic partner with sexual assault, Saylor wrote. (Keep in mind the investigator in Doe's case was a co-author of OCR's infamous 2011 "Dear Colleague" letter to schools.)
Brooklyn College Prof. KC Johnson, the author of a book on the Duke lacrosse rape case and frequent speaker on due process, has highlighted some of the most important parts of the ruling in a series of tweets excerpting Saylor's findings.
Excellent summary of the Orwellian process that Brandeis currently employs: pic.twitter.com/i3jc8XDEsT

— KC Johnson (@kcjohnson9) March 31, 2016
The remarkable thing about the ruling is how strongly the judge emphasizes the role of the federal government, specifically the Office for Civil Rights (OCR), in pushing universities to adopt stunningly one-sided investigation practices:
The goal of reducing sexual assault, and providing appropriate discipline for offenders, is certainly laudable. Whether the elimination of basic procedural protections—and the substantially increased risk that innocent students will be punished—is a fair price to achieve that goal is another question altogether.
RELATED: Answering lawsuit by gay student, Brandeis says it can discriminate against accused rapists all it wants
Saylor actually cites a California Law Review article that hasn't been published yet explaining the seismic shifts in campus sexual-assault investigations under OCR pressure, "The Sex Bureaucracy" by Harvard Law School Profs. Jacob Gersen and Jeannie Suk. The judge notes the opposition of dozens of their colleagues to the law school's new sexual-assault regime:
Among other things, the statement concluded that "Harvard has adopted procedures for deciding cases of alleged sexual misconduct which lack the most basic elements of fairness and due process, are overwhelmingly stacked against the accused, and are in no way required by Title IX law or regulation." … It called upon Harvard to "begin the challenging project of carefully thinking through what substantive and procedural rules would best balance the complex issues involved in addressing sexual conduct and misconduct in our community."
Good explanation on why Brandeis' procedural unfairness affected the substantive conclusion: pic.twitter.com/aZmfcU9OwA

— KC Johnson (@kcjohnson9) March 31, 2016
A good summary of the entire ruling from Saylor:
Like Harvard, Brandeis appears to have substantially impaired, if not eliminated, an accused student's right to a fair and impartial process. And it is not enough simply to say that such changes are appropriate because victims of sexual assault have not always achieved justice in the past. Whether someone is a "victim" is a conclusion to be reached at the end of a fair process, not an assumption to be made at the beginning. Each case must be decided on its own merits, according to its own facts. If a college student is to be marked for life as a sexual predator, it is reasonable to require that he be provided a fair opportunity to defend himself and an impartial arbiter to make that decision.

Put simply, a fair determination of the facts requires a fair process, not tilted to favor a particular outcome, and a fair and neutral fact-finder, not predisposed to reach a particular conclusion. The principal question for the Court is whether the complaint plausibly alleges that Brandeis denied John the "basic fairness" to which he was entitled. For the reasons set forth below, the Court concludes that it does.
Read the ruling and Johnson's tweet summary.
RELATED: Due process on campus 'will get worse before it gets better,' Cardozo law students told
Like The College Fix on Facebook / Follow us on Twitter
IMAGE: Shutterstock