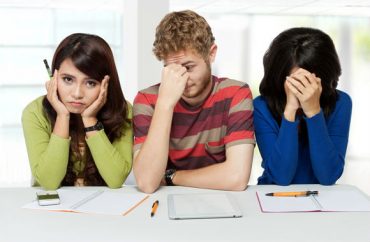 There's a saying that "once is chance, twice is coincidence, third time is a pattern." If that's true, the 2017 Truman Scholars displays a pattern.
A survey of this year's scholars by The College Fix found that many recipients of the $30,000 federal scholarship lean left. Specifically, most awardees involved in political work overwhelmingly have ties to Democratic politicians or groups and liberal organizations.
Even the 2017 finalist pool showed bias. For example, nearly a dozen worked or volunteered for Hillary Clinton's presidential campaign; none for Donald Trump's campaign.
The findings come on the heels of a similar report from The College Fix that found the same trend among the 2015 and 2016 scholars.
But the federal scholarship is supposed to be nonpartisan. A spokesman for the group denies any bias.
"We do not ask and have way no way of knowing whether Truman candidates are Democrats, Republicans, liberals or conservatives. And it is not important to us," Andrew Rich, executive secretary of Harry S. Truman Scholarship Foundation, said in an email to The Fix.
This year's scholars receive their awards on Sunday at the Harry S. Truman Presidential Library and Museum in Independence, Missouri.
$30,000 per student at stake
The lucrative awards are given to college juniors, who receive $30,000 to put toward graduate school and are required to serve three of their first seven years after graduate school in public service.
For the 2017 class, 27 of the 62 scholars — 43 percent — have worked for Democratic politicians, campaigns, liberal organizations or held leadership positions with left-of-center campus groups. In contrast, only three scholars were found to have worked for Republican politicians or conservative organizations.
The 2017 figures mirror similar data found among the 2015 and 2016 recipients. In those two years, 42 of the 112 scholars had ties to Democratic politicians or liberal groups while less than a handful were found to have worked for Republicans or conservative organizations.
All told, approximately 39 percent of the scholars selected in the previous three years have worked for Democratic political groups, politicians or held positions with liberal organizations compared to the 4 percent that've been involved with Republican politics or conservative organizations.
Based on the scholars' biographies and LinkedIn resumes as well as news articles, it's possible data compiled by The Fix doesn't account for all scholars who have been involved in political or partisan work.
Liberal professors to blame? 
Asked about the large disparity seen in the data, Rich said he was certain The Fix doesn't have the "same information that we receive in applications," and added candidates' political leanings are not related to a scholar's chances of receiving the coveted scholarship.
Rich noted most candidates are not involved in political or partisan work, which The Fix's data does confirm. And he said the majority of scholars distinguish themselves by being "leaders on their campuses or in their communities."
Becoming a Truman scholar includes a rigorous application process, which includes submission of a nomination letter, three letters of recommendation, a transcript, a 14-question application and a written policy proposal.
In a previous telephone interview, Rich suggested that any bias shown in recipients can be traced back to universities that nominate them. Universities can forward up to four applicants to the Truman Foundation, which then narrows down the submitted candidates to a field of roughly 200 finalists.
"In all honesty, I mean, we do see both intellectual and ideological variety among our applicant pool. To the extent that there's less … one direction or another, it really has to do with [who] the schools are sending our direction," Rich said.
Bias in finalist pool, too
To get a better look at the ideological disparity in the scholarship program, the survey into 2017 Truman Scholarship program extended past just those awarded scholarships and looked at all 199 finalists selected out of the 768 nominees. What it found was that the large disparity among those involved in conservative or liberal work extends to the finalist pool as well.
Of the 137 students named finalists but not awarded the scholarship, 39 of them have worked for Democratic politicians or candidates or been involved with liberal organizations. Only seven worked in Republican politics or conservative organizations.
Of the 199 finalists, 10 were found to have worked or volunteered in some capacity for Democrat Hillary Clinton's presidential campaign. The research turned up no scholars that worked on President Donald Trump's campaign.
Asked whether the figures tallied by The Fix worried the Truman Foundation and whether he feels there needs to be more ideological balance among scholars, Rich said the the organization would continue its "mission that inspires and supports Americans from diverse backgrounds and from across the United States to public service."
"We will remain focused on that important work," he said.
MORE: Democrat and liberal students overwhelmingly awarded $30K federal scholarship
Like The College Fix on Facebook / Follow us on Twitter
IMAGE: Odua Images/Shutterstock