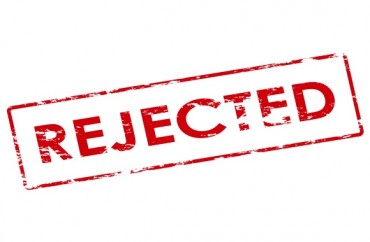 Hillsdale, Grove City colleges among those snubbed by Department of Education
The new "College Scorecard" released by the Department of Education and the White House that ranks universities excluded several institutions widely considered among the best conservative colleges in the nation: Hillsdale and Grove City colleges.
The feds claimed Hillsdale, which offers a traditional liberal arts curriculum grounded in Judeo-Christian and Greco-Roman traditions, does not grant enough bachelor degrees to be ranked, while Grove City – a staunchly Christian institution – was snubbed because it refuses federal funding.
The "College Scorecard" was released last week and is a collection of graduate employment and student loan statistics from supposedly every institution of higher education in the country, designed to help prospective students "identify which schools provide the biggest bang for your buck."
"Americans will now have access to reliable data on every institution of higher education," President Barack Obama had said in announcing it. "You'll be able to see how much each school's graduates earn, how much debt they graduate with, and what percentage of a school's students can pay back their loans — which will help all of us see which schools do the best job of preparing America for success."
But the handful of schools in the nation that refuse to take money from the feds are nowhere to be found in the database. In addition to Hillsdale and Grove City, Christendom College, New St. Andrews College, and Wyoming Catholic College are absent from the list.
Hillsdale's student newspaper asked the Department of Education why the school was omitted. It was told the reason is because Hillsdale doesn't confer enough four-year degrees.
"Hillsdale does offer bachelor's degrees," Denise Horn, assistant press secretary for the U.S. Department of Education, told the Collegian. "However, because the plurality of degrees it awards are certificates, not two-year or four-year degrees, it was not included on the scorecard at launch."
According to the graduation requirements listed by the college registrar, Hillsdale offers two baccalaureate degrees, "each based on the completion of four years of study in the liberal arts."
The Department of Education doesn't agree that those specifications make Hillsdale a four-year institution.
"Hillsdale is a predominantly certificate degree granting institution," Horn said. "At launch, we focused our attention on predominantly two– and four-year degree programs. We will be exploring ways moving forward to account for shorter degree programs and to incorporate them onto the website."
However, this explanation falls flat, as there are several schools on the scorecard that give substantially fewer degrees than Hillsdale, such as Burlington College in Vermont, the Daily Caller reports.
Representatives from Grove City College were told by the Department of Education that only schools that accept federal money – like Title-IV funds – made the list.
"The department informed us that the site is limited only to Title-IV participating institutions," a Grove City representative told the Daily Caller.
"We are concerned that Grove City's absence from the scorecard will prove perplexing to families that seek out higher education institutions with our record of success."
In addition to receiving high marks from other college ranking systems, for many years Young America's Foundation has consistently listed Grove City as a "Top Conservative College."
Though Hillsdale does not accept federal funding, the college does submit some data to be included in analyses of accredited ranking companies such as U.S. News and World Report, which use data from the federal government to generate rankings. Hilldale is currently ranked 67th by the news outlet.
But the feds don't want to hear from Hillsdale unless the school starts collecting student race statistics.
"At least under the current administration," College President Larry Arnn told the Collegian, "they refuse to receive it unless we include data about race of students and other things that we have never collected, that is, we have not collected this data for more than 170 years."
While information covering the ethnicity of the student body is one of the data sets listed in the "scorecard," there are many schools with certain sets of data listed as "unavailable."
"We may be the first institution of any kind anywhere to commit in its charter to admit students 'without regard to race, sex, or national origin,'" Arnn said. "Never mind that. The federal government demands that we count our students by the color of their skin."
The White House declined to comment.
"Hillsdale College, 1844. United States Department of Education, 1979," Arnn said. "The latter has never been very good at history or even current affairs."
Like The College Fix on Facebook / Follow us on Twitter
IMAGE: Shutterstock